Live Webinar - Thursday | June 20 | 10am EDT
ModelCenter's powerful integration capabilities simplify building automated multidisciplinary workflows. This enables the Altair Hyperworks software suite to be integrated in highly complex applications. In this example ModelCenter was used to solve an industrial multidisciplinary design problem, the design of an electric motor for an automobile. Electromagnetic, thermal, and structural performance criteria are simultaneously considered to design an efficient motor. The individual disciplines are evaluated using Altair solvers – Flux Motor, Flux, and OptiStruct. ModelCenter provides an easy way to connect the different analysis tools into a sophisticated workflow. The workflow is executed by HyperStudy to search through the design space and find the best answer.
Webinar Outline
Introduction to ModelCenter – Overview of the capabilities.

Application to an e-motor design problem – Show how ModelCenter has been applied to a complex multidisciplinary design problem.

Details of the integration – Show how the integration was achieved.
Who Should Attend?
Engineers who do design and analysis work
Methods and tools engineers
Engineering managers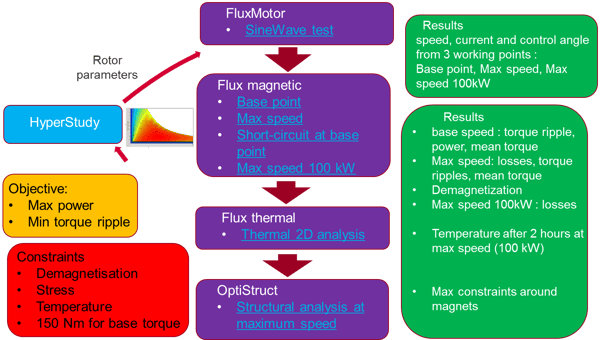 E-Motor design problem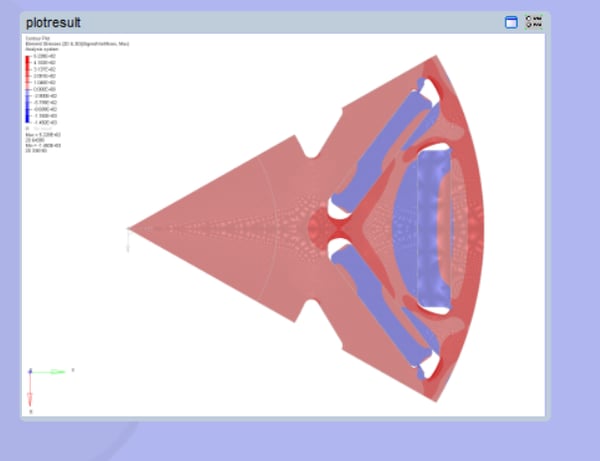 Simulation results for an E-Motor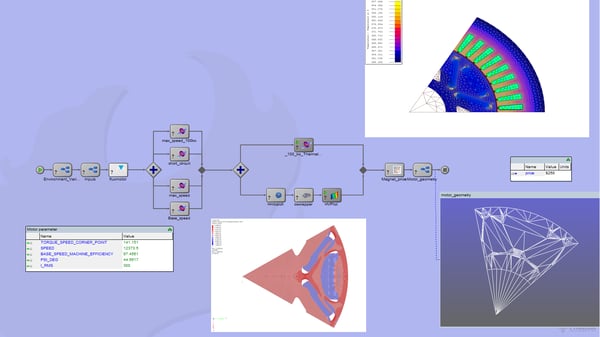 ModelCenter workflow for E-Motor design