Live Webinar: Tuesday | August 27 | 10:00 AM EDT


Are you a new TAITherm user or just need a refresher on the basics? Follow along as Lauren, our talented thermal engineer shows you the components you need to create the best models for successful thermal analysis. She will bring you inside the software for a look at TAITherm's modeling capabilities and the types of problems you can solve, as well as a mini heat transfer primer and sample transient modeling process.
Webinar Outline
Introduction to thermal modeling
Types of problems you can solve with TAITherm
Heat transfer primer
Overview of a modeling process
Simple scenario
Who Should Attend?
Engineers and designers who need to understand the thermal management of their product designs in order to create a quality product for consumers. Learn how to test ideas through simulation and avoid multiple costly prototypes.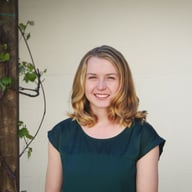 Presenter: Lauren Tetzloff


Thermal/CFD Engineer
ThermoAnalytics