Online Presentations
---
This webinar will cover the latest trends in 3D CAD data optimization and what you will see in the latest version release of CADdoctor.
In automotive engineering and simulation, it is becoming more and more challenging to handle large size 3D models with a high level of detail. This is especially true when sharing 3D models between OEMs and suppliers in the design stage, as well as utilization in downstream processes and manufacturing required file size reduction for sufficient performance and IP (Intellectual Property) protection while maintaining the initial design intent.
In this context, simplification of 3D geometry provides a valuable solution to companies through enveloping, defeaturing and extraction of inner/outer surfaces. Simplification accelerates the creation of simulation models. Using advanced healing technologies, a consistent quality level can be ensured. Furthermore, lightweight 3D models enable the efficient sharing and communication of relevant 3D product information as the storage of redundant and confidential data is avoided. This is an important basis for efficient automotive engineering and simulation in globally distributed development.
Webinar outline:
Introduction to CADdoctor

Topic: Simplifying your 3D models

What's new in the latest release?

Use cases and demos


Who should attend?
Professionals in charge of CAE data preparation from automotive, electric, heavy industry, and more.

Speaker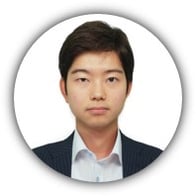 Shun Higashide


Global Business Analyst
Elysium