Simulate & Optimize Manufacturing Processes with Altair Partner Alliance Technology
Discover Altair Partner Alliance Applications for Manufacturing
Perform Accurate Finite Element Modeling of Metal Forming Processes
June 22, 2021 | 10:00 am EDT | Duration: 30 minutes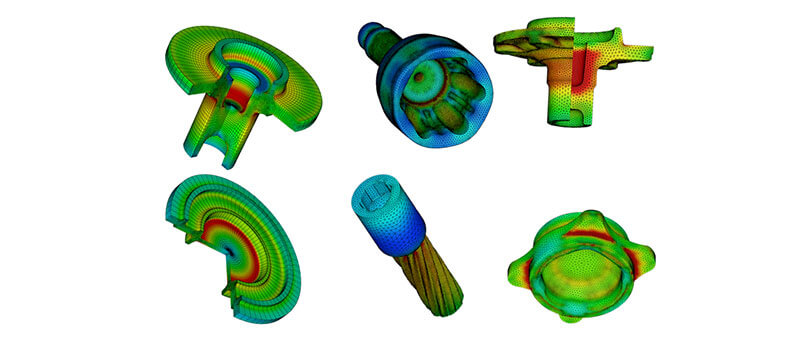 Finite element (FE) analyses of metal forming or assembling processes and structural systems have contributed to enhancing engineering power and engineers' integrity. They are characterized by the diversity and need high creativity of the engineers or researchers. This webinar will present the state-of-the art technology of FE modeling of plastically deformable bodies with an emphasis on the accuracy of FE methods and their creative applications to a wide range of plastically deformable bodies.

Topics include: Remeshing strategy and volume consistency, material modeling, flow modeling, flow line (or grain flow) modeling, tribological modeling, microstructural modeling and miscellaneous modeling's including air trapping, mean stress correcting for high-cycle fatigue life of die or tool, etc. Several application examples will be introduced.

Presenter: ManSoo Joun, Ph.D., CEO, MFRC
Featuring AFDEX by MFRC, available through the Altair Partner Alliance.
Optimize Your Control Strategies With the Virtual Engineering Lab
June 24, 2021 | 10:00 am EDT | Duration: 30 minutes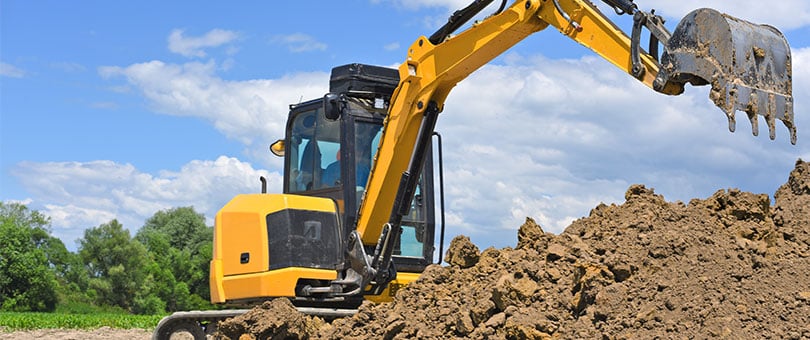 Simulation-based digital twins produce accurate representations of the machine's behavior and performance. Those digital twins - e.g. created with Altair Activate or DSHplus - can be used for validation of control code if they can be calculated and visualized in real-time. Fluidon's virtual engineering lab (VEL) implements digital twins via functional mock-up interface, calculates and visualizes them in real-time and connects to any controller hardware used for control code development. By linking digital twins with the control code, the VEL contributes to a holistic system understanding. This webinar uses the example of an excavator to show how a simulation-based digital twin can be created and implemented in the VEL. Then in the next step the control algorithm for a bucket grading operation is developed and tested – all before the excavator goes into service.
Presenter: Dr. Torsten Verkoyen | Managing Partner, Fluidon
Featuring DSHplus by Fluidon, available through the Altair Partner Alliance.
Efficient Simulations of Thin-Walled Investment Castings
June 28, 2021 | 10:00 am EDT | Duration: 30 minutes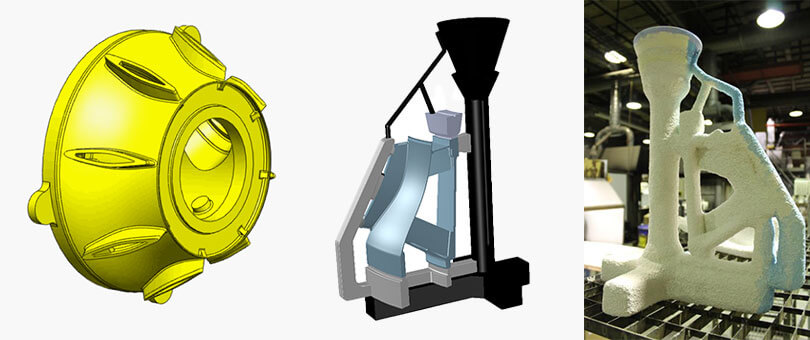 One of the really interesting things with Investment casting is that thinwalled near net shaped parts can be produced. In order to find the limits of a certain part or method casting process simulation is a really good tool. With NovaFlow&Solid one can simulate the tendency for cold flows and test different parameters in order to try to get the melt to flow longer. The meshing technology used in NovaFlow&Solid is perfect for thinwalled parts since we use the Finite Volume method in combination with irregular mesh in mold. This makes the simulations accurate at the same time as calculation speed is high. The Speech will cover also importance of shelling process for simulation, shell and casting material as well as use of for example isolation. The program can simulate super-alloys as well as different kinds of steels and aluminium.
Presenter: Håkan Fransson, Technical Manager Simulation, NovaCast Systems AB
Featuring NovaFlow&Solid by NovaCast Systems AB, available through the Altair Partner Alliance.