Avoid Costly Warranty Issues with Upfront Fatigue Analysis
Webinar Series: Predict Potential Part Failure with Fast, Effective Fatigue and Durability Analysis
Free to Attend Webinar Series - 9-11 February | 14:00-14:45 pm GMT (15:00-15:45pm CET)
Before a product ever goes to market, companies must understand how it will behave during and beyond its expected use cycle. The cost of an unreliable part can be extensive, with expensive warranty claims potentially eroding profitability. To combat this, design and engineering teams are deploying fatigue and durability simulation to rapidly identify issues to prevent in-service failures.
This webinar series will showcase how high development costs and expensive warranty claims can be minimised by integrating fatigue simulation into your design process. Consisting of three 45 minute sessions over three days, this series will present powerful, easy-to-learn fatigue analysis solutions that can be used from the early CAD generation phase, through to detailed CAE modelling and analysis.
Join us and see how you can develop more robust products that minimise the risk of part failure or warranty issues occurring during their in-use life.


Attend and Learn:
How to reduce the risk of product or part failures using the latest fatigue simulation technologies.
How to get accurate results fast and gain valuable design guidance to accelerate decision-making.
How a revolutionary GUI enables part-time analysts or simulation experts to perform fatigue life predictions efficiently.

Who Should Attend?
This three-part series is ideal for designers, design engineers, test engineers, and experienced fatigue specialists alike, who need to develop robust products in tight timescales.
Reserve Your Place Today!
Session 1: Fatigue Assessment at the Speed of Design
Tues 9th February - 14:00-14:45 pm GMT (15:00-15:45pm CET)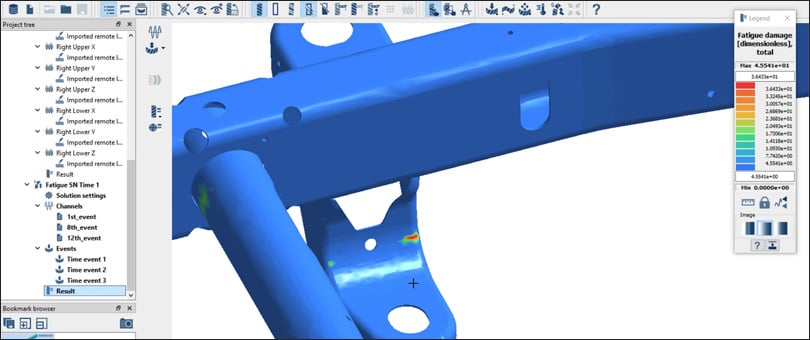 This session is ideal for designers and design engineers who want to rapidly explore the fatigue life of their designs during the early CAD stage of development. Join us and see first-hand how new fatigue assessment capabilities within Altair SimSolid can allow you to set up and run a fatigue analysis with multiple load cases in seconds.
Attend & Learn:
Quickly import and setup large and complex models

Automatically create loading events and repeats

Identify damage and product life from loading history
Watch On-Demand
Session 2: A New Workflow for Rapid Fatigue Life and Durability Prediction
Weds 10th February - 14:00-14:45 pm GMT (15:00-15:45pm CET)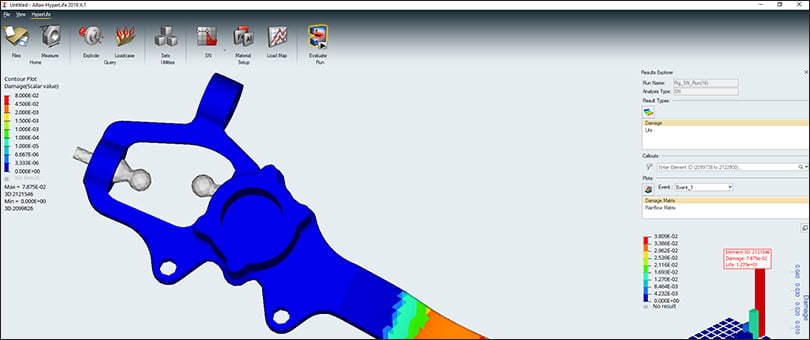 This session is suited for part-time analysts and simulation experts that want to explore the fatigue life of their latest design, or fatigue simulation specialists interested in seeing the latest fatigue solutions available. Join us and see how Altair HyperLife can enable you to identify potential durability issues, evaluate damage and cycles to failure faster, to ensure durability targets are hit without time-consuming and expensive redesigns.
Attend & Learn:
HyperLife's intuitive and easy-to-learn user interface

How to re-use FEA results from the most commonly use commercial solvers

Understand available solutions for fatigue using Altair HyperLife
Watch On-Demand
Session 3: Fatigue Design for Welded Structures
Thurs 11th February - 14:00-14:45 pm GMT (15:00-15:45pm CET)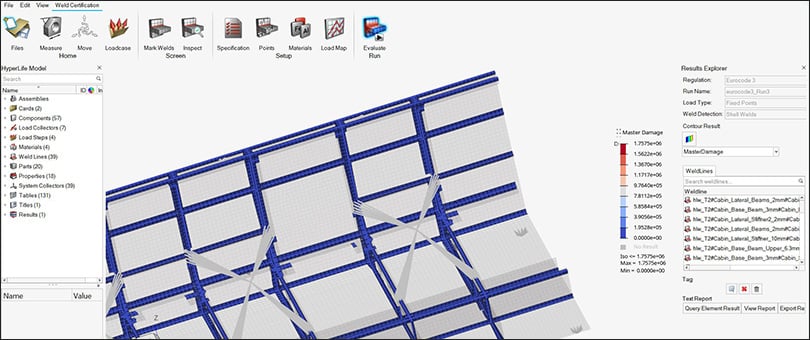 This session is suited for design and engineering teams interested in running fatigue analysis on welded structures. Altair HyperLife gives users the flexibility to run both traditional weld fatigue calculations, and also evaluate welds to specific standards and regulations such as FKM, EC3, and DVS1612. Join us and see how Altair's solutions can streamline model build for welded structures, quickly enable users to assess weld performance to meet a variety of industry requirements, and avoid costly rework or repairs in later life.
Attend & Learn:
How to build welded structures efficiently using HyperWorks.

Assess welds quickly through traditional fatigue methods.

Use HyperLife's specialist module to assess welds for common industry standards.
Watch On-Demand