Altair Monarch Spotlight Series
Webinar Series
Monarch has been the leader in self-service data preparation for over 30 years. With our newest release, we've made even your most difficult data prep challenges even simpler.
Register now for our ongoing webinar series where we will share key features and attributes of Monarch 2020 release, and address some of your data challenges in the form of short, bite-size tip sessions with live Q&A named Data Snacks.
Data Snacks: Optimizing, Importing and Exporting Data
Wednesday, September 30th | 10:30 a.m. - 11:00 a.m. EDT (New York)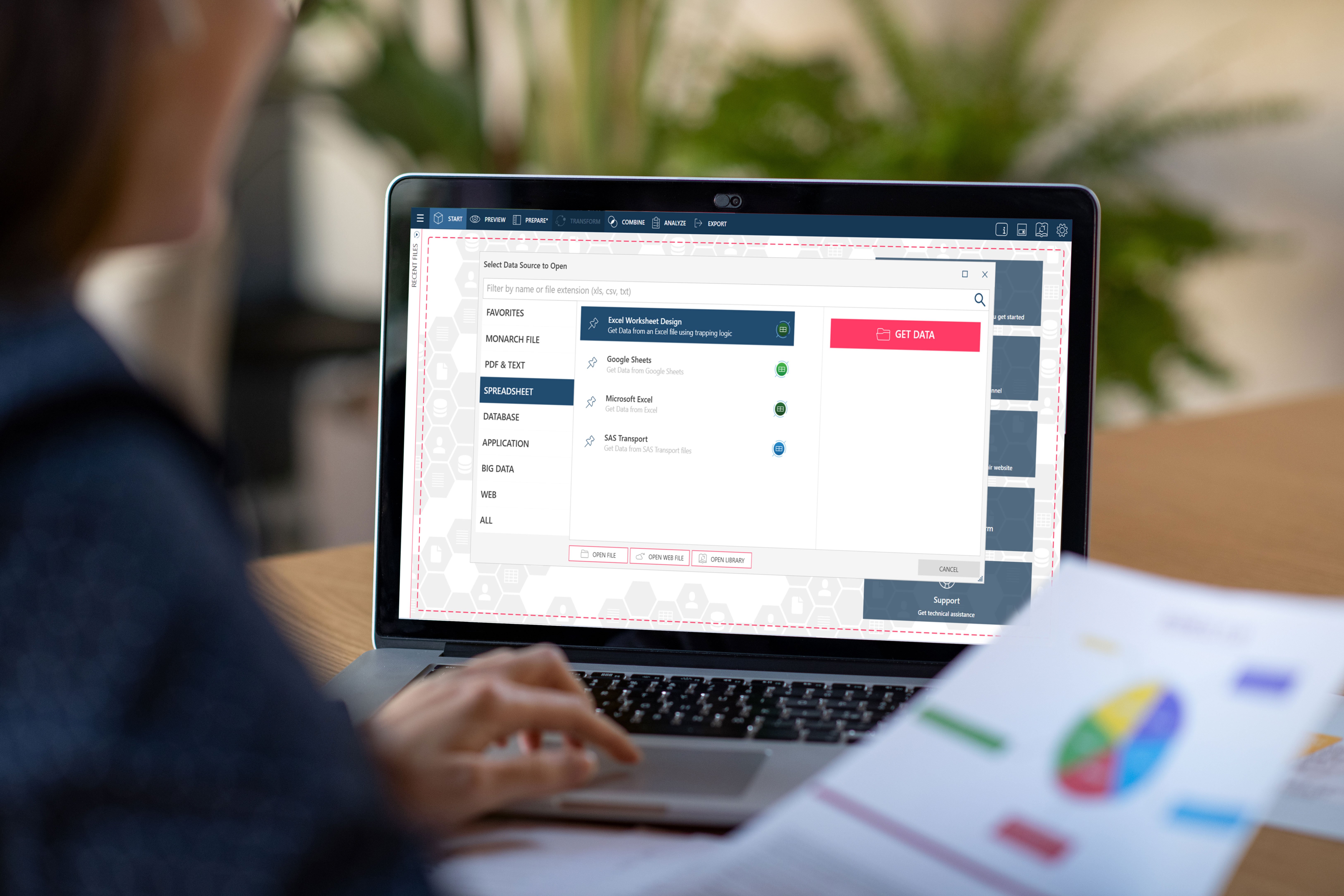 The first step in any data preparation process is accessing the data itself but not all data is easily attainable. Learn how Monarch can expedite the data extraction process from virtually any source, from your tabular databases to your local drives, and how to get consistent results.

With a wide variety of data comes a wide variety of challenges. Monarch has the ability to meet the individual challenges presented by each data source by catering to that type and giving the end-user the option on how they would like to interact with it. Once your data is imported and cleaned, learn how you can manage your exports to push the data exactly where it needs to go, in the format it needs to be in.

During this session, we'll cover:
How to customize your data imports via scripting (or how to potentially recreate that scripting in Monarch)?
Where is the data stored and how might pinning tables inside the workspace help?
What are some of the tips and tricks for exporting into Excel?
Register Now