Nonlinear Analysis Buyer's Guide
Discover a practical, productivity-driven approach to purchasing nonlinear analysis software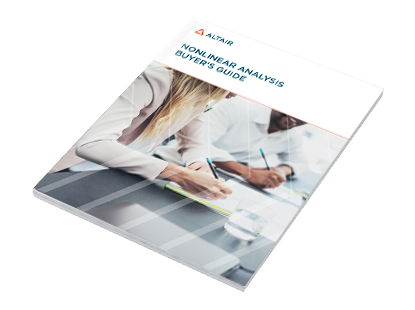 This e-Guide will help CAE budget managers navigate the layered decisions their companies make when choosing a nonlinear analysis software vendor. To execute any changes to an existing nonlinear analysis software deployment, there are a few key tips to ensure a successful value-driven transition without sacrificing productivity.

Download the Buyer's Guide to discover:
nonlinear analysis software asset management
scaling software on tight budgets
boosting solver performance
ensuring consensus and foster adoption with technical team
---
"74% of Top Performing companies empower their design engineers with simulation tools."
Source: How to Survive and Win New Markets by Getting Even More Value from Simulation (Survey Results), Michelle Boucher, TechClarity 2020