Driving the Digital Revolution:
Reshaping the Automotive Industry
Thursday, June 15th | Altair Partner Alliance Automotive Tech Day
The automotive industry is undergoing a digital revolution, with the rise of electric vehicles, autonomous driving, and connected cars. This transformation is reshaping the way cars are designed, manufactured, and sold. To explore the opportunities and challenges of this shift, our industry event will bring together leaders from across the automotive ecosystem to share their insights on how to drive the digital revolution.
Participants will learn about the latest technologies, business models, and strategies that are driving the transformation of the automotive industry. Whether you are a manufacturer, supplier, or technology provider, this event will provide valuable insights and networking opportunities to help you navigate the digital future of the automotive industry.
Our Experts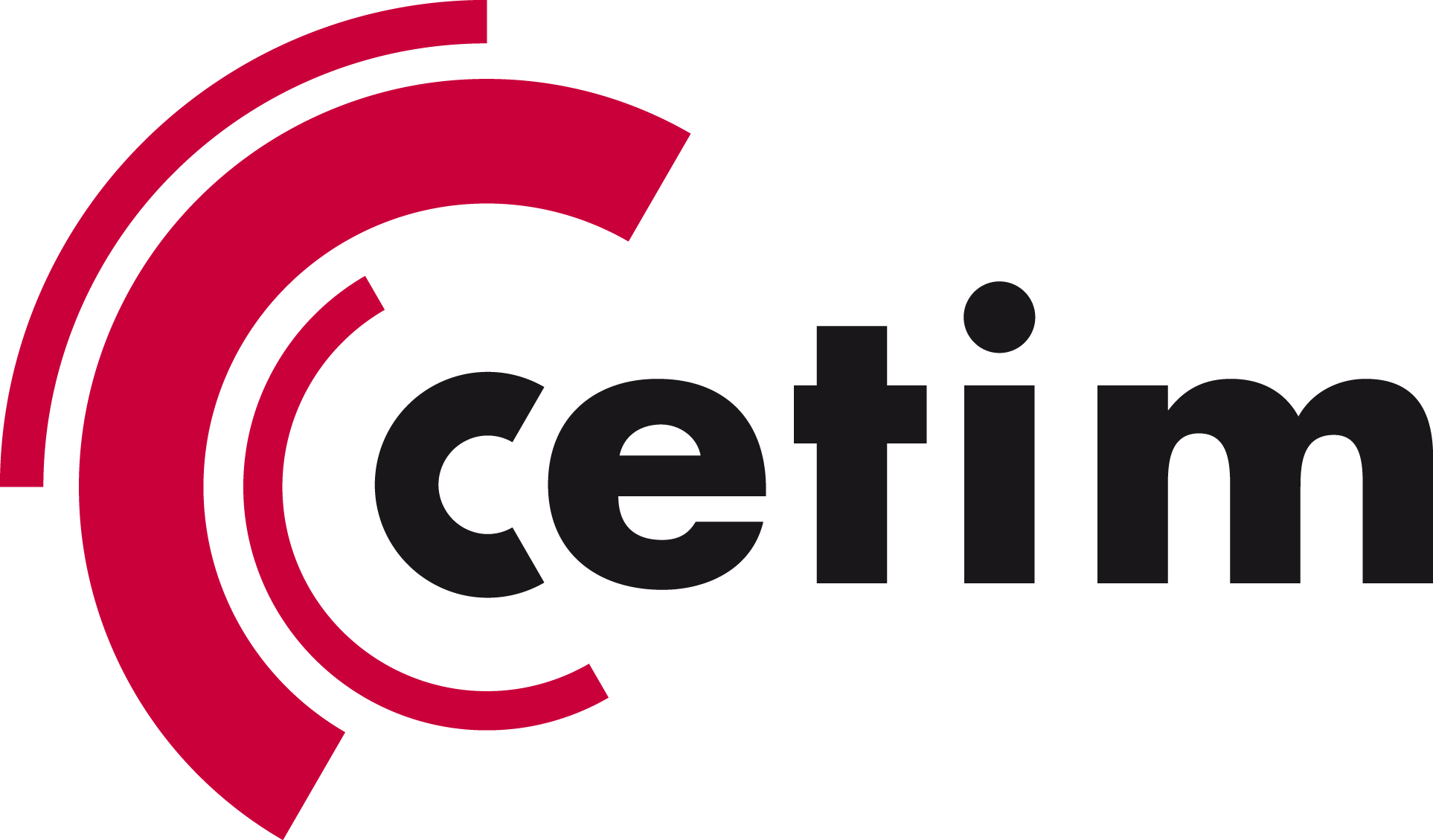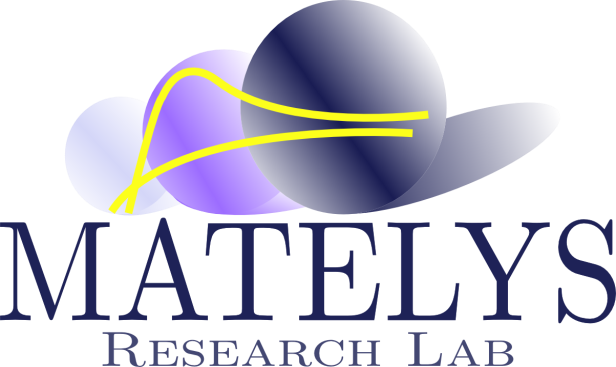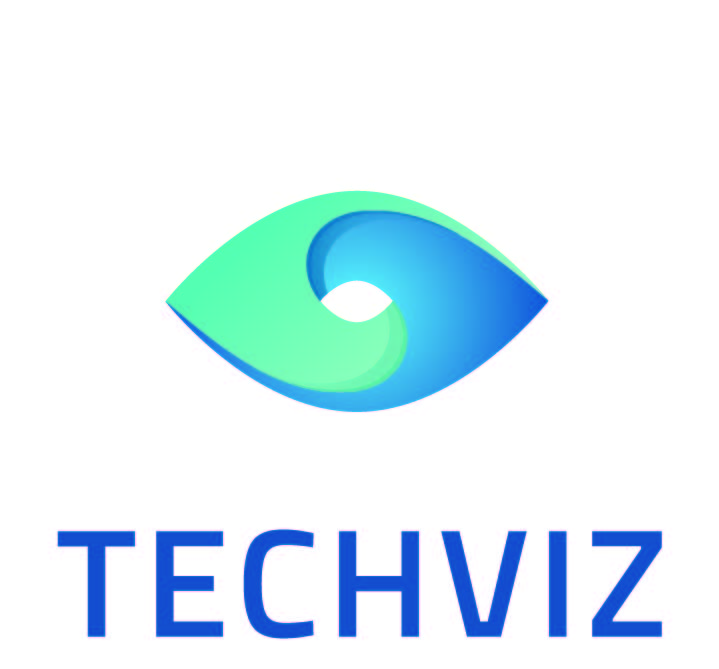 Panel Discussion 1:
Accelerating Automotive Innovation: E-Mobility, Lightweighting, and Digital Twins
Time: 7:05 AM (Los Angeles) 10:05 AM (New York) / 4:05 PM (Paris) / 7:35 PM (New Delhi)
Duration: 40 Minutes
Join our panel of experts as they delve into the forefront of automotive engineering. This engaging discussion will explore the transformative power of digital innovation in three key areas: E-Mobility, Lightweighting, and Digital Twins. Discover how electric vehicles are revolutionizing the automotive landscape, explore advanced lightweighting strategies for enhanced performance and efficiency, and step into the virtual world of digital twins to unlock unprecedented insights. Get ready to stay ahead of the curve and shape the future of automotive engineering.
Parallel Breakout Sessions 1:
Time: 7:50 AM (Los Angeles) 10:50 AM (New York) / 4:50 PM (Paris) / 8:20 PM (New Delhi)
Duration: 30 Minutes (each)
Simulating the Performance of Driver Assistance Aids Using Optical Design and Analysis Software
Speaker: Dave Jacobsen, Senior Applications Engineer at Lambda Research Corporation
Optics and display-based driver assistance aids such as Head-Up Displays and LiDAR are becoming more and more common in modern transportation. Many of these devices rely on complex optical systems to function properly. The design and development of these systems can be an involved and time-consuming process.
The use of optical design and analysis software such as TracePro and OSLO allows engineers and designers the ability to design, optimize, and analyze these systems in a virtual software environment. The performance of the system can be verified before actual prototypes are built. TracePro and OSLO let users make their mistakes and correct them in a software environment rather than a hardware one. This saves time and money.
In this presentation, we will look at some of the times available, the workflow options, and some examples.
Collection and Processing of Material Acoustic Data for a Robust Lightweighting Strategy
Speaker: François-Xavier Bécot, Co-founder and Executive Co-manager at MATELYS – Research Lab
Recent developments in Machine Learning (ML) and Artificial Intelligence (AI) approaches highlight the importance of collecting and storing data accurately. This presentation will show how an efficient use of this data paves the way toward a robust lightweighting strategy.
The key is to obtain a computationally cheap framework where the multi-physical response can be investigated for a large variety of materials. We will illustrate how AlphaCell by Matelys can help maintain acoustic and thermal comfort while coping with the reduction of air pollution related to noise emission and air particle release.
Revolutionizing Automotive Design and Engineering with Digital Twin and XR
Speaker: Alexis Vartanian, CTO and Co-Founder at TechViz
Digital twins are the game-changer for automotive development, and Share&Viz takes it one step further.
Our universal XR solution allows you to visualize 3D models and car simulations directly from native applications. With no need for data conversion, Share&Viz is perfect for users working on complex models, like vehicles.
Gain valuable insights into your manufacturing processes, validate virtual prototypes quickly and reliably, and make better product decisions. Don't miss out on the future of automotive innovation – join us at our presentation and learn more!
Panel Discussion 2: Driving Success through Data, Manufacturing, and Sustainability: Insights for the Digital Automotive Era
Time: 8:25 AM (Los Angeles) / 11:25 AM (New York) / 5:25 PM (Paris) / 8:55 PM (New Delhi)
Duration: 40 Minutes
The digital transformation of the automotive industry is in full swing, and our panel of experts is here to guide you through its latest frontiers. Join us for an insightful discussion that delves into the critical topics of Data-Driven Insights, Advanced Manufacturing, and Sustainability. Learn how data analytics can empower decision-making and optimize vehicle and business performance, explore the revolutionary manufacturing technologies that are reshaping the production landscape, and understand how sustainability and digital innovation can go hand in hand for a greener future. Don't miss this opportunity to lead the charge in the digital transformation of the automotive industry.
Parallel Breakout Sessions 2:
Time: 9:10 AM (Los Angeles) / 12:10 AM (New York) / 6:10 PM (Paris) / 9:40 PM (New Delhi)
Duration: 30 Minutes (each)
Accelerate your Virtual Development by Leveraging Real-World Road Data
Speaker: Jacopo Alaimo, Head of North America - XenomatiX
Road information has been used in vehicle development for decades in Durability and NVH (Noise, Vibration and Harshness) design. Nowadays vehicle design has shifted to virtual design - predominantly to shorten the design cycle, reduce prototyping and test costs, and bring new and better models to the market faster.
At the same time, the increasing weight of electrical vehicles and the completely different distribution of loads, controls, and torque urges for new development and tuning of suspension systems and chassis.
Understanding how road geometry impacts driving comfort and safety remains critical. Also, the silence of an electrical engine can only be appreciated after good noise and vibration design and testing.
A cost-effective and efficient solution is the use of very precise measurements of worldwide roads for simulation and bench testing. This is often referred to as 'Virtual Proving Grounds' (VPG). Yet, this VPG does not have to be restricted to a digital copy of a specific physical proving ground. Any public road can be easily digitized lane-wide with millimeter resolution and precision using new types of LiDAR systems.
This presentation will showcase examples of public road virtual data leveraged for durability, ride and handling, active suspensions, safety, and loads studies.
Harnessing Low-Code Technology for Agile Hardware Development and Digital Transformation in Manufacturing Operations
Speaker: Dr. Moritz Maier, Co-CEO & Co-Founder at Synera
The automotive industry has been transformed by the digital revolution, with companies using advanced technologies and digital tools to design and develop complex systems. The shift towards digitalization has led to improved collaboration, efficient communication, and the ability to quickly optimize designs.
Low-code technology has emerged as a key enabler for the digital transformation of the automotive industry, allowing engineers to swiftly create applications, workflows, and business processes, without extensive coding. BMW, Hyundai, and EDAG have successfully integrated low-code technology into their processes, leading to accelerated iteration and optimization of designs, as well as significant time and cost savings.
The presentation will provide real-world, industry examples of how to implement low-code technology and how to leverage this technology for agile hardware development. At the end of this session, you will gain a deeper appreciation for the importance of embracing digital transformation to remain competitive in today's rapidly evolving business landscape.
Optimize Bolted Joint Life with Cetim-Cobra
to Improve Sustainability
Speaker: Mathieu Buard, Calculation Engineer at Cetim
Improving an assembly's lifetime is a sure way to diminish environmental impact: less replacement or repair is a key part of sustainability.
Bolted joint optimization is often underestimated but may lead to great improvement: the right design and tightening offers more efficiency to the assembly performance and Cetim-Cobra helps users to define and compute bolted joints according to VDI 2230 or NF E 25-030-2 standards. The analytical calculations provide fast results that allow many iterations to find an optimized joint and tightening setting. The demo will show how fast a computation can be and how results are highlighted to find the weak points users need to change to validate its assembly.
Speakers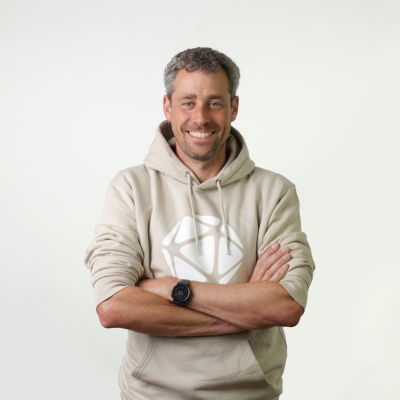 Moritz Maier
Co-Founder and Co-CEO
Synera
Moritz is responsible for Sales & Marketing at Synera (formerly known as ELISE). His mission to empower engineers to code is based on many years of expertise as a development engineer, consultant, software developer, and generative design expert. This is in addition to senior roles in scientific research and a Ph.D. in product development processes.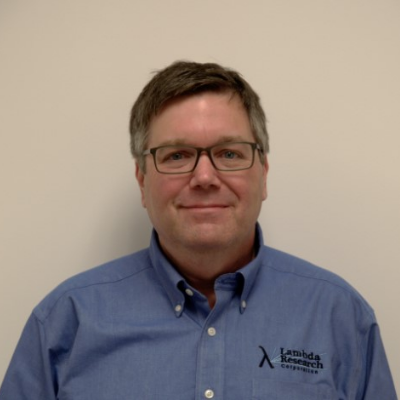 Dave Jacobsen
Senior Applications Engineer
Lambda Research Corporation
With over 30 years of optical engineering experience, Dave is teaching many TracePro training classes, both in the US and worldwide. Prior to joining Lambda, Dave worked as a Principal Optical Engineer with xenon flashlamp-based systems for illumination, machine vision, UV sterilization, and process control, as well as designing spectroscopy systems for biomed applications.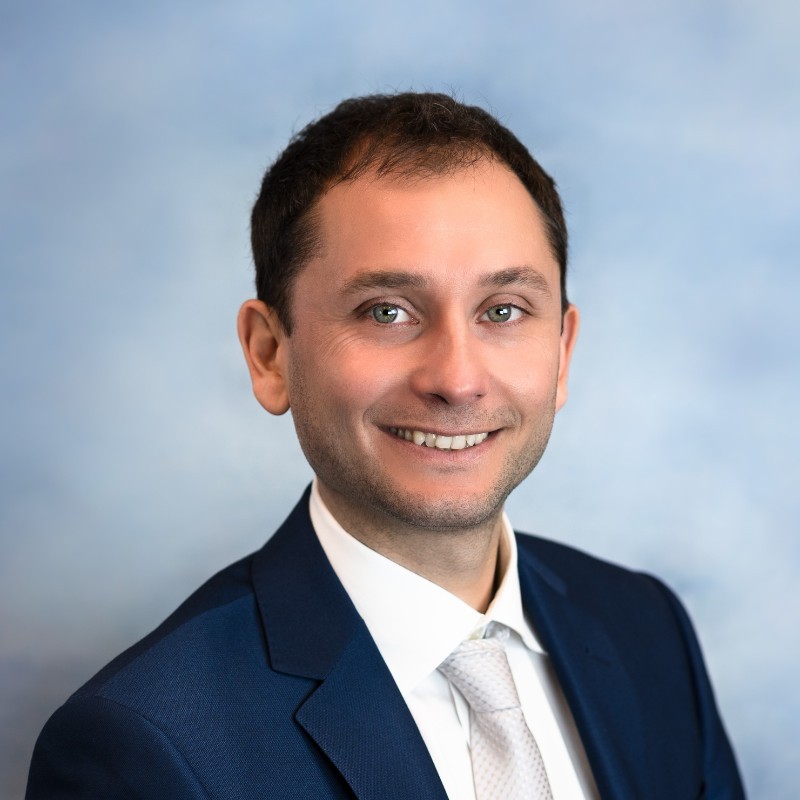 Jacopo Alaimo
BDR North America
XenomatiX
Jacopo leads XenomatiX's revolutionary and simple LiDAR technology expansion in North America, aiming to contribute to safer roads and vehicles. He believes in True Solid State's potential for the transportation sector. With previous managerial roles at Marelli and Koito, he supported LED technology introduction. Jacopo holds an MS in Aerospace Engineering and a Mountain Guide Certification, reflecting his passion for exploration.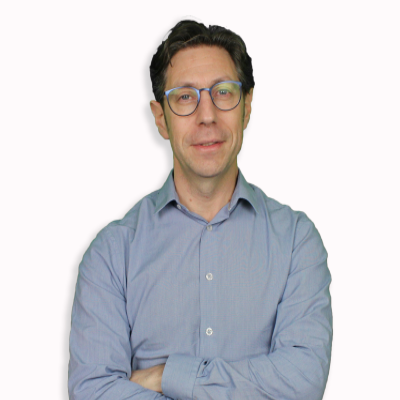 Alexis Vartanian
CTO and Co-Founder
TechViz
Since 2004, Alexis has been leading TechViz's technical team through various changes in the XR market, from CAVE VR in 2004, to PC-based headsets in 2014, standalone headsets in 2019, and now cloud-based XR collaboration platforms or AR glasses.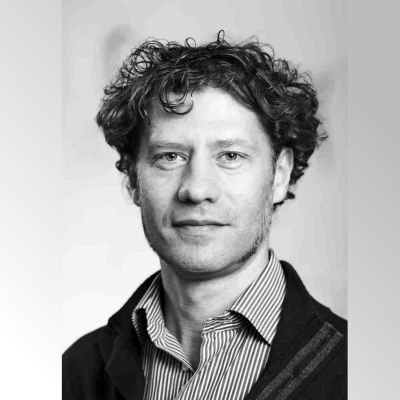 François-Xavier Bécot
Co-founder and Executive Co-manager
MATELYS – Research Lab
With 20 years of experience in NVH, Francois is known as a worldwide expert in the characterization and the modeling of poro-elastic materials, and in particular heterogeneous materials featuring multiple scales, as for instance so-called meta-materials.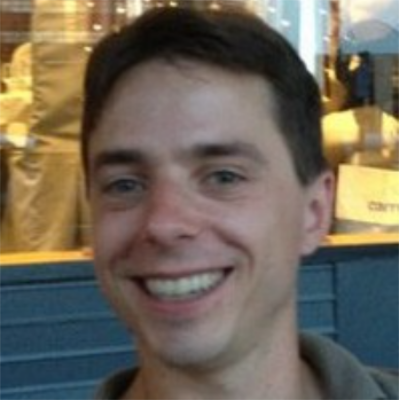 Mathieu Buard
Calculation Engineer
Cetim
With almost 20 years of industrial experience, Matthieu is leading the bolted joint group of Cetim's Assembly Department. In his position, he specializes in the analysis of bolted joints, especially through analytical calculation according to industrial standards VDI 2230 and NF-E-25-030-2, as well as failure analysis and testing.
Not your preferred topic?
Upcoming APA Tech Day Events
If you are not that interested in the automotive industry or have multiple areas of focus and expertise, you might be interested in our upcoming events:
Aerospace and Defense Tech Day
High-Technology Tech Day
BFSI Tech Day
If you would like to be informed when any or all of these events are open for registration, click the button below.