All your multiphysics solver questions answered!
Tuesday, May 19th, | 10AM - 11AM PDT
We are excited to invite you to join us for an exclusive "Ask the Expert" virtual session with Dr. Schramm where you can bring forth any of your questions about our solution or discuss any potential workflow challenges that you currently face. You are more than welcome to submit your questions and discussion topics early.
We encourage you to review the following webinar recordings along with the associated materials prior to attending the session. If you prefer private 1-on-1 discussions with Dr. Schramm, please sign up for 15 minute calls with Dr. Schramm here.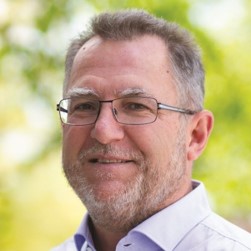 Dr. Uwe Schramm is the chief technical officer for Altair's solvers, optimization and smart multi-physics solutions and strategy.
Holding senior management positions at Altair over the past 18 years and globally recognized for his research contributions in structural and multi-disciplinary optimization, Dr. Schramm brings a unique blend of deep technical and business management expertise to his role as CTO.
Dr. Schramm received his Dipl.-Ing. (Masters degree) and Dr.sc.techn. (Doctorate degree) in Solid Mechanics in 1984 and 1988 as well as his Dr.-Ing. habil. (Doctorate degree) in Mechanical Engineering in 1991 from the University of Rostock.
LinkedIn
Webinars On-Demand
Please feel free to watch the following On-Demand webinars and any questions or clarifications you may have will be answered by Dr. Schramm during the next virtual Ask the Expert session.
Save your spot today by filling out the form to the right.