All your composite design and optimization questions answered!
Thursday, May 21st | 10AM - 11AM PDT
We are excited to invite you to join us for an exclusive "Ask the Expert" virtual session with Jeff Wollschlager where you can bring forth any of your questions about our solution or discuss any potential workflow challenges that you currently face. You are more than welcome to submit your questions and discussion topics early.
If you haven't yet already, we highly recommend you review the following webinar recordings and associated materials prior to attending the session. If you prefer a private 1-on-1 discussion, please sign up for 15 minute calls with Jeff here.
Jeff Wollschlager, VP of Composite Technology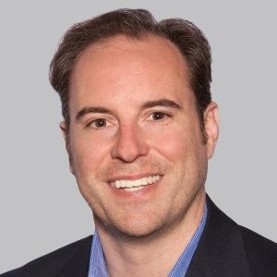 Jeff Wollschlager is the VP of Composite Technology at Altair and brings over 20+ years of experience in Composite Design, Composite Tools Development and Design Certification Technologies.
Jeff has a Masters in Solid Mechanics from Washington University and a Bachelors in Civil Engineering from Purdue University. While at Washington University he, in conjunction with The Boeing Company, worked with the ESRD-StressCheck development team on detailed composite bonded joint analysis.
Jeff has been with Altair since 2005 and currently oversees the Composite Technology team which includes Altair Multiscale Designer, Altair ESAComp and all other composite capabilities within the Altair HyperWorks platform.
LinkedIn
Walk Through the Journey of Advanced Composites with Altair
Please feel free to watch the pre-recorded webinars and any questions or clarifications you may have will be answered by Mr. Wollschlager during the session.
Additional Materials
The following resources are additional key documents and/or customer stories showcasing Altair's composites capabilities.
Save your spot today by filling out the form to the right.