Webinar Recording
Learn how to deploy scalable Smart Building solutions
Smart Building solutions are traditionally known for being highly complex and costly, limiting their application mainly to large, commercial buildings. Over the past several years, however, rapidly changing technology has allowed thousands of new, powerful, and inexpensive IoT sensors to hit the market — making it possible to implement smart solutions in small and mid-sized buildings.
Learn how to drive additional value for energy and facilities management and take a deep dive into our Smart Building solution. Join in, follow along, ask questions, and learn how energy service providers with several different use cases successfully deployed the SmartWorks IoT platform at customer sites to take advantage of this revolution.

Fill out the form on the right to view the webinar recording.
Presented by Bryan Anderson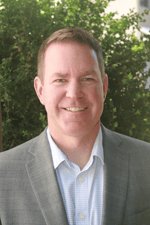 Bryan is responsible for Smart Building Solution Sales at Altair. Prior to Altair, Bryan worked as VP Sales for CANDI Controls who were acquired by Altair in April 2018. He also worked at Director Sales at EnerNOC and Pulse Energy, two prominent energy management software companies. Bryan works closely with our partners and end customers to identify how the Altair SmartEdge IoT platform can support their desired use cases related to optimizing energy services and commercial building operations.