Join Altair for the Cylc User Group
Thursday, November 21st, 11:30 a.m. - 3:00 p.m. MT
Hotel Teatro, Upstage Room, floor 8
1100 14th St #2201, Denver, CO 80202
Overview
Find out how the biggest weather sites in the world orchestrate cycling workflows with advanced HPC tools like Cylc and Altair's PBS Professional. Experts from Australia's Bureau of Meteorology (BoM), the U.S. Navy, National Institute of Water and Atmospheric Research, New Zealand, and even the inventor of Cylc will be on-hand to share architectural information, demos and more.
Lunch will be provided for attendees! This is a free event.
Presenters
Dr. Hilary Oliver
Cylc Inventor, Senior Research Software Engineer, National Institute of Water and Atmospheric Research, New Zealand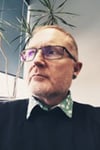 Dr. Hilary Oliver is a Senior Research Software Engineer at the National Institute of Water and Atmospheric Research (NIWA), Wellington, New Zealand. He received M.A. and Ph.D. degrees in Astrophysics (computational plasma physics) from Princeton University, Princeton, NJ, USA, in 1993 and 1998, respectively. He currently works on software infrastructure for weather and environmental forecasting systems with a particular focus on workflow automation. Dr. Oliver is the originator of Cylc, and he co-chairs the Technical Advisory Group of the Unified Model Partnership (institutions that use the Met Office Unified Model atmospheric model around the world). Contact him at hilary.oliver@niwa.co.nz
Tim Pugh
Supercomputing Programme Director, Bureau of Meteorology, Melbourne, Victoria, Australia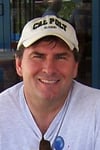 Tim Pugh has directed the Bureau's Supercomputer Programme since 2014 and is currently the manager of the Design & Capability group within the Bureau's Enterprise Infrastructure & HPC group. Tim has 32 years of experience in the field of scientific computing including project management, procurement, engineering and design, numerical methods and computational fluid dynamics. Tim was previously a member of the Bureau's Research and Development Branch since July 2005 and was the technical lead for the global ocean forecasting system, led the Bureau's 2008 and 2014 HPC system procurement and implementation, led the Bureau's 2013 transition of research computing to the ANU NCI facility, and established a Climate and Weather Science virtual Laboratory for earth system modelling and analysis.
Prior to the Bureau of Meteorology, Tim worked for 13 years at the Oregon State University in College of Oceanic and Atmospheric Sciences, where he developed software in ocean circulation modelling and data assimilation methods across a variety of hardware systems such as Thinking Machine, SGI, Sun and IBM computational clusters and Linux clusters. Tim received his Bachelor of Science degree in Aeronautical Engineering in 1987 from the California Polytechnic State University, San Luis Obispo.
David Block
VP Software Development, Altair Engineering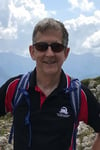 David Block is Vice President for Software Engineering at Altair, focusing on the Weather market as well as leading the engineering team for the Accelerator products at Altair. Prior to this role, David led the PBS Professional team for over 10 years, which included the move to Open Source. David has led many cross-functional project teams including the migration of two proprietary code bases to become open source as well as the successful accreditation for EAL3+ security.
Prior to Altair, David spent eighteen years at Acuson (later Siemens), a medical ultrasound company, where he wrote firmware before managing various software organizations and major projects. While working on new technology in medical ultrasound David was awarded a patent for "Ultrasound system and method for variable transmission of ultrasonic signals" (US 5935069 A). David holds a B.S. in Math/Computer Science from the University of California, Los Angeles (UCLA).
Tim Whitcomb
Meteorologist, U.S. Navy Research Lab
Timothy Whitcomb is a Meteorologist (since 2008) and head of the Global Modeling Section (since 2014) at the Naval Research Laboratory Marine Meteorology Division in Monterey, CA. He completed a BS in Atmospheric Science from the University of Washington in 2003 and an MS in Atmospheric Science from the Massachusetts Institute of Technology in 2008.
He supervises a team of 14 civil servants and several contractors performing research and development for the Navy's global model and is currently a principal investigator for projects under the Navy's Earth System Prediction Capability program for developing coupled models for extended-range prediction. He also leads a team at NRL to assist Fleet Numerical Meteorology and Oceanography Center (NRL's operational partner) to modernize their production workflow and evaluate the use of commercial cloud computing for numerical weather prediction applications.