Diversity in Data Analytics
Virtual Panel Discussion - Watch Recording
Up for Debate
Throughout the course of 2020 Altair has been running a series of panel discussions about data science and advanced analytics. We have been joined by leading data analysts from renowned companies such as Goldman Sachs, Autovista Group, Doğuş Otomotiv, Finnair, Philip Morris, OP Financial Group, Jyske Bank, Picnic Technologies, Northmill Bank, and many others.
When promoting our session 'The Next Generation Data Scientist', we received some feedback about the lack of diversity on our panel. With this feedback in mind we discussed how we can change this going forward and realized this is a topic, we would like to discuss with a broader audience.

Join us as we discuss  'Diversity in Data Analytics'  with our expert panel.
Discussion Points:
Is there a lack of diversity in Data Analytics?


Why is Data Analytics especially lacking diversity?


What is your experience with diversity in Data Analytics?


How can Data Analytics companies benefit from diversity?


What do you see as the most pressing action items to increase diversity in Data Analytics?
Who Should Attend?
This event is perfect for anyone working in data analytics and with a passion for diversity in the workplace.
Speakers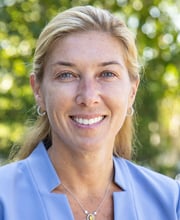 Andrea Siudara
CIO
Altair
As chief information officer, Andrea Siudara leads Altair's global information technology team where she is responsible for overseeing the company's IT systems, enterprise business systems and IT business strategy. With nearly 20 years of experience in leading large-scale, global IT organizations for major companies, Siudara was previously global director, sales and marketing IT for Ford Motor Company. She has an acknowledged track record of aligning IT with business goals to reduce complexity, accelerate growth, facilitate change, and improve operations.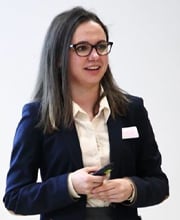 Iryna Bursuk
COO
StartUs Insights | Data-driven Innovation Insights
Iryna has been with StartUs Insights, a worldwide operating data science company headquartered in Austria, for almost 6 years. StartUs Insights identifies startups, disruptive technologies, and new business models early-on. Through their platform, covering 1.300.000+ startups & scaleups, the company specializes in solving your discovery challenges by providing a high performant Discovery Platform that enables you to identify startups & scaleups quickly and exhaustively.In her role as COO & Co-founder of StartUs Insights, Iryna executes Key Account Management for corporate clients. She also oversees and supports projects of StartUs Insight's Innovation Intelligence services and designs & implements business strategies, plans and procedures.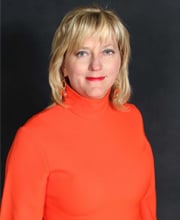 Jane E. Sydlowski
CEO
AMI Strategies
As CEO of AMI Strategies Jane is responsible for directing and growing a dynamic, experienced AMI team. She is accountable for all business aspects of AMI Strategies and has created strategic vision for AMI that includes exceeding client expectation, profitable growth, and employee empowerment. During AMI Strategies thirty year history and under Jane's leadership, she has been recognized by; Michigan State University as a "distinguished alumni", Lawrence Tech as a "Leaders and Innovator", and Rhonda Walker as a "Powerful Woman of Purpose." Jane also received the "Top Notable Women in Tech" from Crain's Detroit Business. During her time as President of Michigan Council of Women in Tech, MCWT (2019) Jane was accountable for directing a nonprofit organization that includes over 60 Board and Advisory Board members, and a 1000+ members. The MCWT hosts 60+ events per year that encourage advancement for girls and women in Tech. Jane has a Bachelor of Science in Applied Engineering from Michigan State University and an MBA from Wayne State University.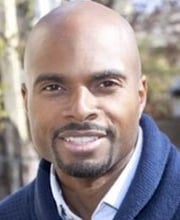 Jibreel Lockhart
CEO
PETRAM Data
Jibreel Lockart is a Co-Founder and the CEO of Petram, a data science company that helps organizations to simplify how to apply data science to grow their business. Founded in Detroit, in 2018 the company has assembled a team of expert data scientists and strategists that can apply the power of predictive analytics to dramatically improve customer acquisition, customer loyalty and business profits. Jibreel is also an advisor at Quilt.AI and works closely with Correlation one on data analytics empowerment. He holds a M.B.A. Business from Harvard Business School and a bachelor's degree in electrical engineering from the University of Michigan. He is married with 2 children.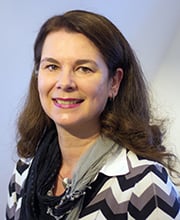 Evelyn Gebhardt
Senior Director EMEA Marketing
Altair
After 13 years as the managing director of her own marketing agency Evelyn Gebhardt joined Altair as the company's Senior Director EMEA Marketing. In this position she leads Altair's marketing operations in EMEA. She is an experienced marketing and public relations professional with a demonstrated history of working in information technology, Computer-Aided Engineering (CAE) & Product Development, HPC, and Data Analytics.
List of panel members may be subject to updates.