Digital Transformation for Industrial Machinery
Why more companies set simulation at the core of their innovation strategy
RECORDINGS NOW AVAILABLE! SCROLL DOWN TO THE AGENDA TO START WATCHING.
Experience development strategies that address machine builder's industry challenges and learn how simulation driven development enables better decision making.

The key development goal of any machine building project is to achieve perfectly running production of high-quality products. By leveraging accurate virtual prototypes, seamless production can be ensured earlier in the development process to help assess and improve product profitability. The ATCx Industrial Machinery brings companies together from Processing & Packaging, CNC Tooling, Textile, Special Purpose Machines but also Mechanical Machinery Engineering Services as well as Robotics and Factory Automation.
The conference offers project managers, engineers, experts, and decision makers from design, electrical, control and simulation an interdisciplinary exchange opportunity and provides insights into:
Simulation strategies to ensure the quality of the final product by encompassing the entire process with all variables including the products produced by the machine.
Accurate virtual prototypes that represent machine behavior to properly size drives and mechanics, safely increase cycle rates while maintaining accuracy, precision and robustness,
System simulation to optimize control systems to reduce commissioning efforts,
The use of existing data to enable AI-assisted decision making.
Digital Transformation in Industrial Machinery
13:45
Exhibition stroll, find your seat…
Networking & Exhibition
14:00
Welcome
Ulrich Bruder
Managing Director
Altair Engineering GmbH





14:15
Manufacturing Process Simulation
The Right Model for the Right Decision at the Right Time
Brett Chouinard
President/COO
Altair
Watch now!
14:30
From CNC Jobshop to the largest manufacturer of CNC Rotary tables
Indradev Babu
Managing Director
UCAM PVT LTD
Watch now!
14:45
Simulation along product life cycle - The future is now
From motivation to customer value
Dennis Baum
Product Group Automation (Digital Engineering / Simulation)
Weber Maschinenbau GmbH Breidenbach
Watch now!
15:00
Join Gruppo Cimbali for a virtual coffee break
Boost Barista Business with Digital Twins
Luca Gatti
Subject Matter Expert: Energy and Sustainability
Gruppo Cimbali SpA
Watch now!
15:15
Break – Meet the Speakers –
Efficient Machine Design
Precise Virtual Prototypes
Virtual Commissioning
AI in Development

15:30
Simulation as a central element of Mayer & Cie's digital development strategy
More efficient machine generations thanks to virtual product development
Marcel Wohlleb
Development Engineer
Mayer & Cie. GmbH & Co. KG
Watch now!
Failing Fast is not an option!
Develop world's first robotic car storage service with accurate virtual prototypes
Benoit Pelourdeau
Senior Mechanical Engineer
Stanley Robotics SAS
Watch now!
The symbiosis of virtual commissioning and process simulation
How detailed process and system simulation reduce commissioning efforts
Dr. Christian Scheifele
Manager R&D Simulation Technologies
ISG Industrielle Steuerungstechnik GmbH
AI Powered Product Design
Dr. Fatma Kocer
VP, Engineering Data Science
Altair
Watch now!
15:45
Optimized pick & place machine: ultra-lightweight design meets industrial machinery
Dennis Middelmann
Co-Founder
amprove TGU - TTi GmbH
First Time Right Machine Design with CAE Simulation
Reliable simulation techniques to predict & prevent failure modes
G.S. Vidyaprakash
Team Leader - CAE
Lakshmi Machine Works Ltd.
Watch now!
Improve Cobot collaboration
More meaningful controller design with high fidelity plant models
Lorenzo Moretti
Technical Specialist of Math & Systems
Altair
Watch now!
Data Science for Engineers
Manufacturers need to empower their engineers to make data & AI work
Anthony Mc Loughlin
VP Sales Data Analytics, EMEA
Altair
Watch now!
16:00
Economic CNC machine design through structural optimization
Vijay Zala
General Manager (R&D)
Pragnesh N. Zala
Design Engineer
Jyoti CNC Automation Ltd.
Watch now!
Interdisciplinary component development
Topology optimization as an efficiency driver
Dipl.-Ing. Ralf Wagner
Manager MRT
MIKROMAT GmbH
Watch now!
Application of Digital Twin in Machinery Industry
Dr. Tzuo-Liang Luo
Team Leader
Industrial Technology Research Institute, Taiwan
Watch now!
The Value of Data Analytics in the Smart Factory
Increase shop floor efficiency by identifying hidden indicators
Marco Fliesser
Technical Director Data Analytics EMEA
Altair
Watch now!
16:15
Q&A – Session
Meet the Speaker
Q&A – Session
Meet the Speaker
Q&A – Session
Meet the Speaker
Q&A – Session
Meet the Speaker
16:30
Altair Simulation - Demo Session
Networking:
Experience Altair Simulation Solutions for faster evaluation of real-world machines.
Drive the system understanding in early design phases and increase the level of modelling detail and accuracy as required while progressing with the design. Keep the technology basis throughout the organization.
Meet the Speakers and explore the exhibition:

Amprove

Mikromat

Fujitsu

Vibratec

Altair

Altair Partner Alliance
industrial machinery booth

Fluidon
Maple
XLDyn
Cosimate
Cobra

Improve system understanding with dynamic motion analysis


Identify real behavior of the machine assembly
Identify peak loads

Watch now!
Accurate structural assessment with real loading conditions


Assess global stress and deformations
Evaluate bolt forces
Improve accuracy & deformation of linear bearings

Watch now!
Improve the Design with Studies and the Design Exploration


Design Studies on complete Assembly
Weld line optimization

Watch now!
Vibration reduction with topology optimization


Modal analysis & Optimization of a machine portal
Identify economic manufacturing alternatives
Topology optimization for sheet metal constructions

Watch now!
CNC control optimization


Toolpath error correction of CNC milling machines, with system simulation
More effective controller design with realistic plant models

Watch now!
Open End
Speakers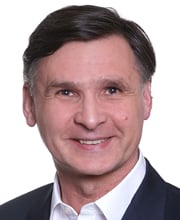 Ulrich Bruder
Managing Director
Altair Engineering GmbH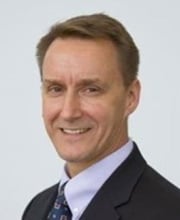 Brett Chouinard
President/COO
Altair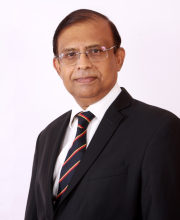 Indradev Babu
Managing Director
UCAM PVT LTD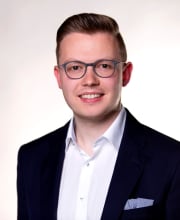 Dennis Baum
Product Group Automation (Digital Engineering/Simulation)
Weber Maschinenbau GmbH Breidenbach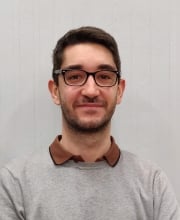 Luca Gatti
Subject Matter Expert: Energy and Sustainability
Gruppo Cimbali SpA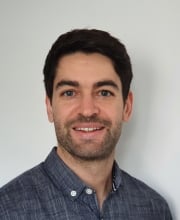 Marcel Wohlleb
Development Engineer
Mayer & Cie. GmbH & Co. KG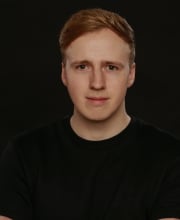 Dennis Middelmann
Co-Founder
amprove TGU - TTi GmbH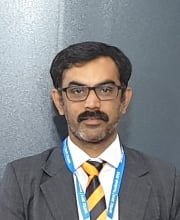 Vijay Zala
General Manager (R&D)
Jyoti CNC Automation Ltd.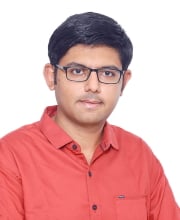 Pragnesh Zala
Design Engineer
Jyoti CNC Automation Ltd.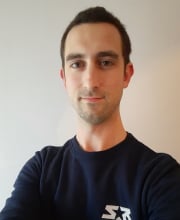 Benoit Pelourdeau
Senior Mechanical Engineer
Stanley Robotics SAS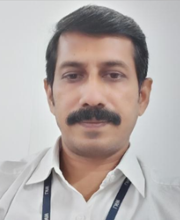 G.S. Vidyaprakash
Team Leader - CAE
Lakshmi Machine Works Ltd.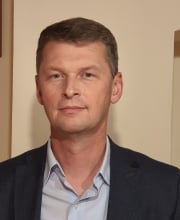 Dipl.-Ing. Ralf Wagner
Manager MRT
MIKROMAT GmbH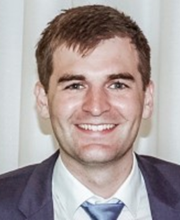 Dr. Christian Scheifele
Manager R&D Simulation Technologies
ISG Industrielle Steuerungstechnik GmbH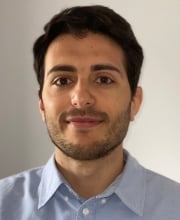 Lorenzo Moretti
Technical Specialist of Math & Systems
Altair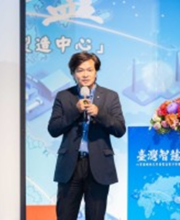 Dr. Tzuo-Liang Luo
Team Leader
Industrial Technology Research Institute, Taiwan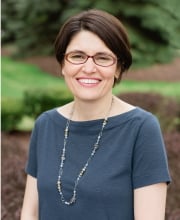 Dr. Fatma Kocer
VP, Engineering Data Science
Altair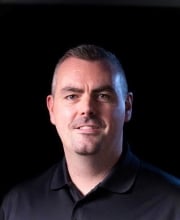 Anthony Mc Loughlin
VP Sales Data Analytics, EMEA
Altair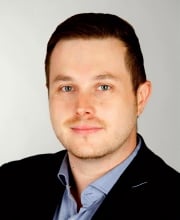 Marco Fliesser
Technical Director Data Analytics EMEA
Altair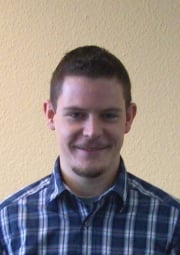 Simon Zwingert
Technical Consultant
Altair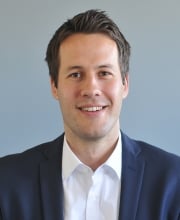 Christian Kehrer
Business Development Manager - System Modelling
Altair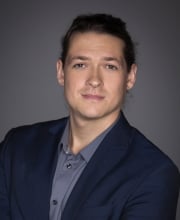 Felix Koerfer
Technical Consultant
Altair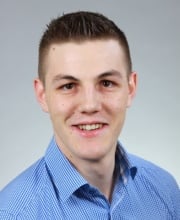 Daniel Jauss
Application Engineer CAE
Altair