System understanding with Digital Twins
Increasing
performance
without compromising quality or robustness
Learn how MX3D drives robot customization with a Digital Twin Design Process
To satisfy the growing desire to improve the performance and efficiency in the dynamic industry of robotics and factory automation,
smart manufacturing and engineering solutions are required. Altair's Digital Twin Integration Platform connects all development disciplines and enables simulation-driven teamwork.
Electrical engineers, controls specialists, system engineers, structural designers, dynamic specialists, manufacturing experts, and data scientists are provided with a new way to collaborate.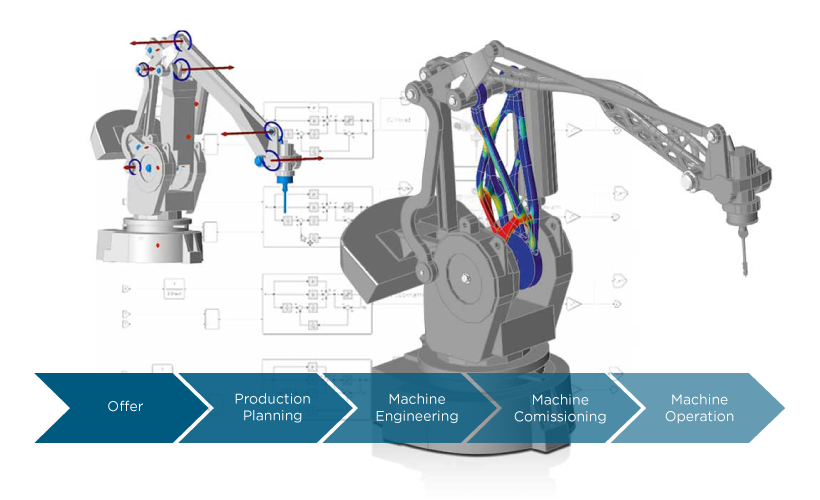 B
etter design decisions, higher operational efficiency, reduced implementation risks.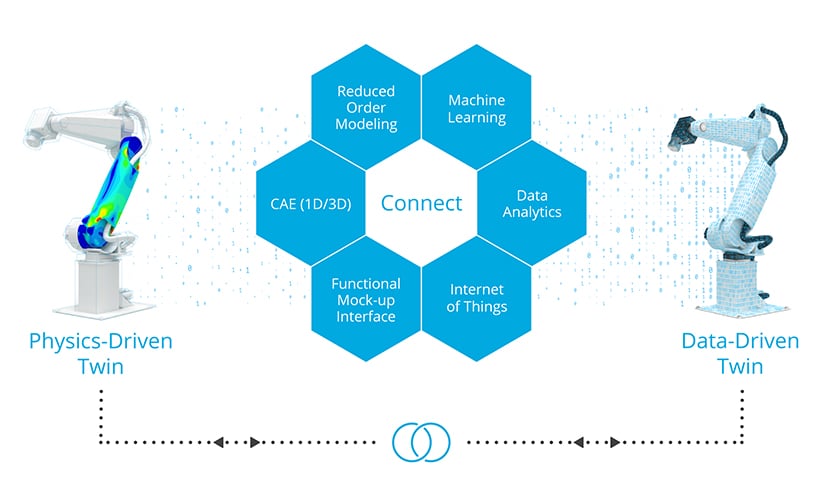 In a joint project MX3D and Altair demonstrate how to apply large-scale 3D metal printing to customize manufacturing equipment and increase productivity.
In the whitepaper "DIGITAL TWIN DESIGN PROCESS FOR EFFICIENT DEVELOPMENT AND OPERATION OF A CUSTOMIZED ROBOT" you learn how MX3D addresses the growing desire for even more customization and answeres the question: "How to develop an added value into the part?"

You will also learn how the Digital Twin Design Process:
- drives system understanding for better design decisions,
- enables higher operational efficiency,
- and reduces implementation risks in the comissioning phase.

"Applying Digital Twin technology to drive system understanding for better design, higher operational efficiency and reduced implementation risks, the project shows, how virtual development methods can help to realize complex individual products of batch size1 and make them more profitable!"

Thomas Van Glabeke – MX3D, co-author of the white paper.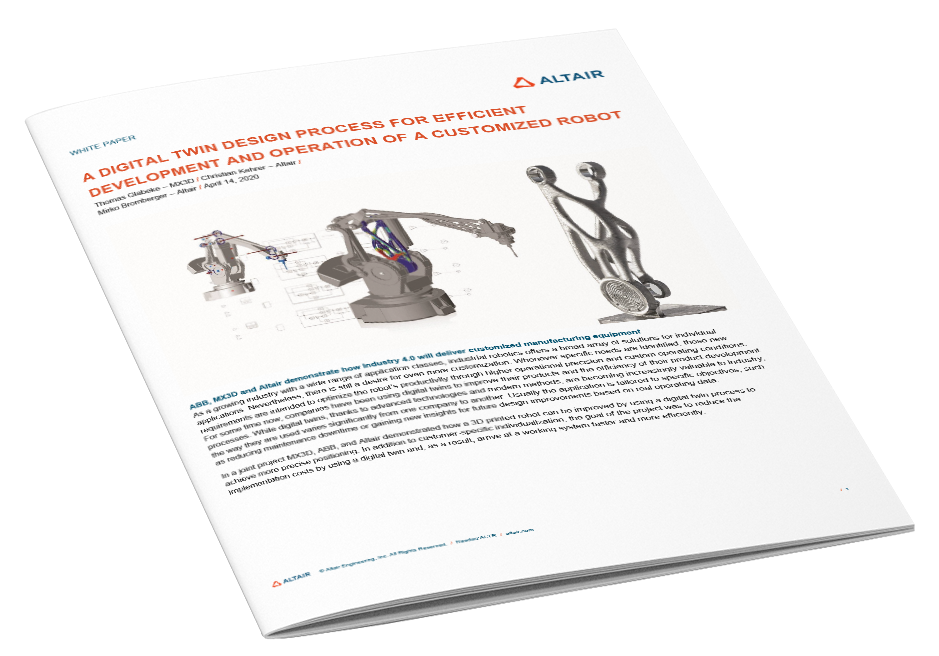 Get the MX3D robot customization White Paper!