Pharmaceutical Manufacturing Virtual Panel
Using the Discrete Element Method (DEM) to simulate pharmaceutical manufacturing processes
Now available on-demand
Over 75% of all pharmaceutical products are in the solid dosage form and particulates are involved in almost every stage of the manufacturing process. Efficient handling and processing of particulates is critical to profitable manufacture of pharmaceutical products.
The Discrete Element Method (DEM) is a numerical method that is used to capture the complex behavior of a wide range of granular solids – providing key insight into operations and processes otherwise difficult or impossible to obtain using experiments alone. DEM is proven to be a valuable predictive tool for simulating pharmaceutical manufacturing processes including powder mixing, tablet coating, die filling, granulation, milling and more.
Join this live Virtual Panel presentation & discussion to hear insights from 4 industry experts on the use of DEM as a modelling tool for optimizing pharmaceutical manufacturing processes.
Our speakers will take turn to discuss and share their experience and perspective around the following topics:
Challenges of understanding powder systems
Typical DEM applications in process and product development
Key benefits of using DEM
Regulatory framework: using models for regulatory purposes
Digital design / digital twin
How DEM can help fast and efficient drug development and manufacturing in the current context
Speakers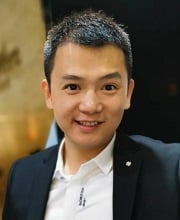 Dr. Liang Li
Process Engineering Scientist
The Janssen Pharmaceutical Companies of Johnson & Johnson
Dr. Liang Li's expertise lies in fluid dynamics, powder technology and process modelling. In addition to support development of new drug products, Liang is passionate about advancing pharmaceutical process development via growing scientific understanding. At Janssen, he is focused on continuous drug product manufacturing and technological development in the scope and beyond.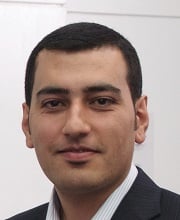 Dr. Nima Yazdanpanah
Principal
Procegence
Nima Yazdanpanah is a consultant on advanced manufacturing and modeling and simulation in Bio/pharmaceutical and fine chemical industries. Prior to starting his consultancy firm, Nima was a research scientist with US Food and Drug Administration. He was appointed as a member of an expert team for advancement of emerging technologies to modernize pharmaceutical manufacturing.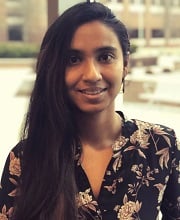 Dr. Maitraye Sen
Senior Consultant Engineer
Eli Lilly and Company
Maitraye is a Chemical Engineer. She obtained her PhD from Rutgers University, New Jersey. She worked as a postdoctoral research associate at Purdue University prior to joining Eli Lilly and Company in 2016. At present, she works in pharmaceutical process and product design with expertise in process simulation.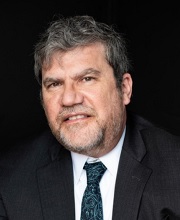 Dr. Fernando Muzzio
Distinguished Professor of Chemical and Biochemical Engineering
Rutgers University
Director, C-SOPS, Focus on Pharmaceutical Product and Process Design, Principal Investigator, Rutgers-Janssen Advanced Manufacturing Partnership, Chair Elect, National Institute of Pharmaceutical Technology and Education.
AGENDA
Each presentation will last 20 minutes with 5 minutes for questions. A general Q&A will take place afterwards.
Times in EDT
| | |
| --- | --- |
| 9:00-9:05 | Welcome and introductions |
| 9:05-09:30 | Speaker 1: Dr. Fernando Muzzio |
| 09:35-10:00 | Speaker 2: Dr. Liang Li |
| 10:05-10:30 | Speaker 3: Dr. Nima Yazdanpanah |
| 10:35-11:00 | Speaker 4: Dr. Maitraye Sen |
| 11:00-11:30 | Q&A |
WHO SHOULD ATTEND?
Engineers, scientists and researchers involved in the drug product manufacturing process.
Anyone interested to learn more about the applications of the Discrete Element Method in the pharmaceutical industry, what key insight it can provide and the benefits it can bring to optimize drug development.