Solutions for Electrification featuring PSIM and Mechanical Load Co-Simulations
Join our webinar and move your motor drive development processes to the next level.
---
This webinar shows how to leverage PSIM's motor control design tools to jump-start your electrification projects.
The motor control design suite allows non-experts and experts to quickly get a fully defined motor drive working. This can be easily modified and integrated into bigger system simulations to understand the impact of a real motor drive on system efficiency and performance.
We also introduce how to use Altair Activate to link PSIM with other solvers from Altair (like MotionSolve) to provide more realistic mechanical models.
Scripting methods are being shown to solve for inverter efficiency operating points to understand the impact of design decisions on inverter losses:
Switching frequency

Device selection

PWM scheme

Etc.
Co-simulations and links between PSIM and other Altair tools in this webinar include:
Activate

Embed

MotionSolve




---
Speaker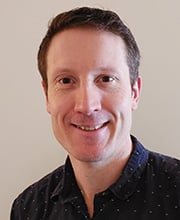 Albert Dunford
Manager - Tech Specialist
Altair