Fan Acoustics using Altair ultraFluidX
Live Webinar - 05 Aug 2020 | 4:00 PM IST
With the ever-increasing cooling requirements across industries, from cooling your engines to electronic equipment, fan noise has become one of the important factors that drives design decisions in product development. The need for quieter machines has not only been a performance issue but also forms part of the customer experience and branding.
Physical testing in anechoic chambers are expensive from both time and cost perspective, delaying product development timelines prohibitively in an ever competitive and price sensitive environment. In such a scenario, simulation-based analysis could both provide accurate and quick prediction of aero-acoustic noise levels at different locations over frequency ranges and give additional insights into noise propagation through the flow medium. Unlike physical testing, simulation-based tools can provide not only overall noise levels but also detailed insights into noise sources and propagation path.
Only a fully resolved CFD-acoustics model with true rotating geometry can capture the transient aero-acoustic phenomenon of rotating fans accurately. With our Aero acoustic solution offering, Engineers can increase throughput while reducing product development time, hardware and energy cost.
In this webinar, we demonstrate how to model and simulate aero-acoustic problems of fans through Altair's GPU powered commercial Lattice Boltzmann CFD code ultraFluidX at reasonable cost.
You will learn:
How ultraFluidX's Lattice Boltzmann CFD solver is suited to calculate aero-acoustic noise in fans.
How post-processed SPL data and pressure field provide a complete acoustic picture.
Advantages of Altair's seamless workflow that allows for fast modelling and analysis

Who should attend?
This webinar will be useful for Powertrain CAE and CFD Engineers, NVH specialists and experts involved in product development of cooling solutions across auto, HVAC, industrial equipment and electronics industries.
Speakers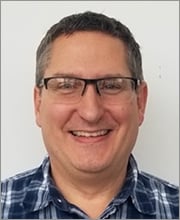 Kevin Golsch
Director of Global CFD
Altair
For more details email us at marketing@india.altair.com