On-demand Webinar
Productivity drops when users are waiting in long job queues. With seamless cloud bursting, you can scale up during peak times and enable flexible capacity to meet business needs.
Join Altair HPC and CAE expert Ian Littlewood to find out how cloud bursting can help your organization. He demonstrates bursting to the cloud with Altair Control™ — a good choice for those with limited on-premises resources.
Participants will get answers to questions including:
Why burst to the cloud?

What do I need to burst to the cloud?

How do I configure cloud bursting?

What does an automated burst look like?

How does this affect the user experience? (Tip: It doesn't)

What does a job and data lifecycle look like?

Which cloud use cases are supported?

What controls are available for cloud bursting?

How do we decide on cloud burstable workload?

What is our license model?
During the webinar, you'll hear about node bursting and unbursting, how to configure cloud bursting, and managing the job lifecycle with tools like Altair Access™ and Altair PBS Professional™ — both part of the Altair PBS Works™ workload management suite. You'll also learn about bursting on various HPC architectures including premises-to-cloud and cloud-to-cloud, and how you can change cloud providers in minutes, with a few simple clicks.
Submit the form to view the webinar recording.
Interested in attending other webinars? View our full webinar series
Presented by Ian Littlewood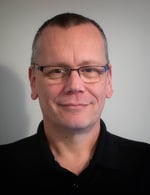 Ian Littlewood is a long-time Altairian of nearly 20 years. He holds a degree in mechanical engineering and began work in engineering design on industrial and automotive machinery in 1991, then transitioned to CAE analysis — and HPC systems — while working primarily on car suspension components, cross car beams, engine mounts, and other projects for key global OEMs. This started a long history of using workload management tools and tuning application sets on HPC systems.
At Altair, Ian has supported Altair HyperWorks™, where knowledge of desktop and HPC application tuning is critical, and managed Altair's UK HPC footprint. He moved into workload management with Altair PBS Professional™ 15 years ago to support, implement, and architect customer solutions for major customers. After a period in sales, he transitioned to product management to bring his breadth of knowledge to bear in mapping customer requirements into the software development process of Altair PBS Works Suite.
View the Webinar Recording