Will it be the fastest road bike?
By partnering with Altair to develop the world's lightest and stiffest composite road bike frame, Rolo was able to leverage 30 years of experience in lightweight product design. To optimize the design to this level of structural, and fatigue performance we used our HyperWorks® software. Now to make it the fastest bike, we just need your legs.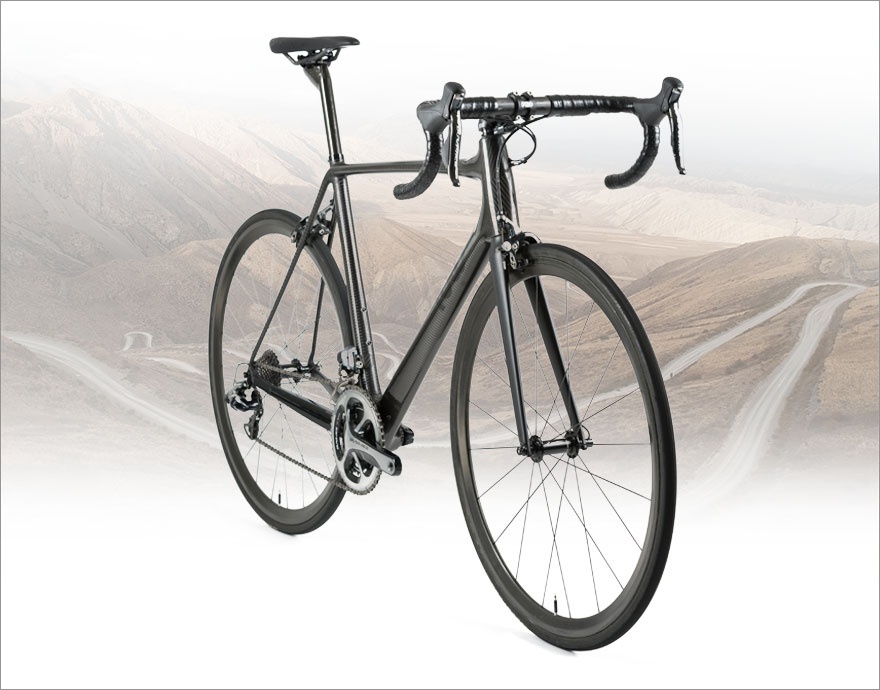 See how Altair has helped companies like Rolo Bikes, Triton Bikes and Robot Bike Company to develop better performing bikes.

Rolo Bikes approached Altair ProductDesign due to its familiarity with the HyperWorks suite and expertise in the application of CAE techniques to optimize carbon fiber structures. The objective of the program was to optimize a new bike frame to achieve world leading performance for weight, stiffness and comfort. In addition, the team was also tasked with developing an efficient and cost effective virtual testing process to analyze the performance of future bike frames from Rolo and other partner companies.

Triton Bikes approached CML AT with a potential project to redesign the rear yoke for its latest bike model that was capable of withstanding a load equal to 130 kg, yet lightweight and strong. CML AT contacted CompMechLab and requested a partnership in the project.

The result was concept generation using solidThinking Inspire and manufacturing with Arcam machine to produce a lighter weight rear bike yoke that is significantly easier to manufacture and meets all Triton's inital requirements.

Robot Bike Company (RBC) worked with industry partners in order to turn its ambition for maximizing the potential of additive manufacturing during the development of a high performance mountain bike.

Altair ProductDesign worked with RBC and deployed design optimizating techniques to create a material efficient for the bicycle frame's connectors resulting in reduced part count and a minimized frame weight.

---

See what's new in HyperWorks 14.0 for composite and lightweighting solutions

The 14.0 release of HyperWorks adds to the offering Multiscale Designer, a practical tool for the seamless integration of multiscale material models to simulate heterogeneous materials, including all forms of composites, from the linear elastic regime through ultimate failure supporting your virtual test and allowable efforts.

View the on-demand webinar to learn more about Altair and Altair's partner products for lightweight design.