Injection Molding e-Guide
Discover a modern, integrated approach to simulation-driven design for manufacturing.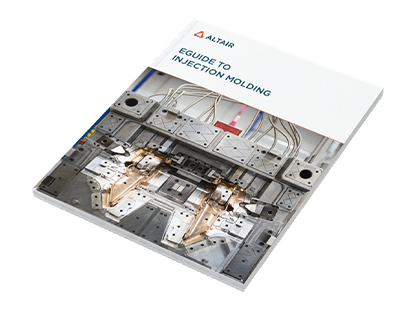 This e-Guide includes illustrations from the collaborative product design study Altair developed with Nolato for "Nolava", a battery-powered medical electro-mechanical auto injector. These devices need to be robust and reliable because they are used every day around the world by people needing life-saving medication that is administered in the home by non-medically trained staff.
Download the eGuide to learn how to:
Reduce concept and testing times from days to hours, and hours to minutes

Cut product development costs

Make better product design decisions early

Deliver production-ready tools on time and on budget
Altair's modern integrated approach for streamlining design for manufacture of injection molded components covers initial design of the part, understanding the injection molding process, material mapping of reinforced engineering polymers, to efficient analysis and optimization of the structural and fatigue performance all within a single, integrated environment.

Patrik Ingvarsson, Manager TDC EU, Nolato Medical Solution