Don't miss out on our Free workshop: Providing Designers Easy Access to Powerful Simulation Tools

As an attendee to DEVELOP3D LIVE 2019, we are pleased to invite you to an exciting and unique design showcase from Altair and Brompton Bicycle. This free to attend showcase will provide an introduction to Altair Inspire, a powerful simulation suite for Designers that enables companies to explore and optimise new designs, and accurately investigate if CAD models will meet performance goals in just a few seconds.

Seats are Very Limited so Reserve Yours Today!

Time: 11:15 am - 12:45 pm
Location: DEVELOP3D LIVE - Room INOX 1 - University of Sheffield

Attendees will see first hand how simulation technology can help facilitate product development teams to 'Design the Difference' by accessing optimisation technology utilising's Altair's two decades of application knowledge. See how Altair Inspire can accurately capture complex mechanical behaviour to verify design and assess manufacturability; all while being fully integrated with existing CAD systems to compliment your workflow.
The workshop will primarily consists of live demonstrations showcasing Altair Inspire and the iconic Brompton bike structure, to highlight the unique capability of the technology and providing practical examples that can be applied in your workplace.


Why should you attend?
Understand how simulation can inject innovation into product design
Assess the ease of use of Inspire simulation structural and manufacturing tools
Understand the unique licensing system and the value it can deliver
All Attendees Will Receive 60 days Free Trial of Altair Inspire including Web Training.
Presenter: Jon Heath
Job title: Lead Mechanical Design Engineer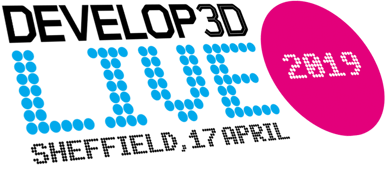 Visit us at stand 10 and 11
Reserve Your FREE Place Here