Don't miss out on our Free workshop: Providing Designers Easy Access to Powerful Simulation Tools

This free to attend event provided an introduction to Altair Inspire, a powerful simulation suite for Designers. Held in conjunction with Brompton Bicycle, the event featured live demonstrations showcasing individual Altair Inspire software tools. The iconic Brompton bike structure was used to highlight the unique capabilities of the technology and provided practical examples that the audience could apply in their workplace.
Attendees saw first hand how simulation technology can help facilitate companies to 'Design the Difference' by accessing optimization technology utilising's Altair's two decades of application knowledge. The audience saw how Altair Inspire can accurately capture complex mechanical behaviour to verify design and assess manufacturability; all while being fully integrated with existing CAD systems to compliment established workflows.
If you couldn't attend then you missed out on a fantastic day of discussion and insight - but it's not too late!
If you would like to see how Altair Inspire was utilised throughout the Brompton bike structure, or if you'd like to try Altair Inspire for yourself with a free demo, please just complete the form to the right of this page and we'll be in touch.
Alternatively, if you are interested in becoming a reseller for Altair Inspire, please drop us a message so we can discuss opportunities for your business to join the fast growing network of Altair's UK based channel partners.
Presenter: Jon Heath
Job title: Lead Mechanical Design Engineer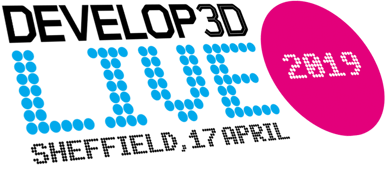 Visit us at stand 10 and 11
Reserve Your FREE Place Here