What is ultraFluidX?
ultraFluidX is specifically suited to predict aerodynamic properties for vehicles of all types as well as to analyze building and environmental aerodynamics with unbeatable speed. The software is based on the Lattice Boltzmann Method and especially designed to leverage GPU technology, providing users with supreme performance and dramatically reducing the model preparation time for large, complex models.
ultraFluidX is well integrated into the HyperWorks suite
Model preparation in HyperMesh

HyperWorks Virtual Wind Tunnel to define the CFD setup and the meshing parameters

HyperView for post-processing
Key features & benefits of ultraFluidX
Unsteady 3D single-phase flows

Integrated pre-processing

Local grid refinement

LES and RANS turbulence models

Fast and easy case setup

Short turnaround times, enabling overnight runs

Significant cost savings
ultraFluidX Industrial Applications
ultraFluidX is ideal for the following industrial applications:
Ground Transportation: Flow analysis and optimization of vehicles with respect to aeodynamic forces and moments at subsonic speeds.
Architecture, Engineering and Construction: Analysis of wind loads on buildings and propagation of pollutants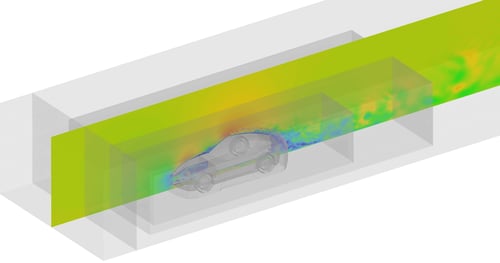 HyperWorks Virtual Wind Tunnel to define the CFD setup and the meshing parameters