View On-Demand Now!
Presented by:
Jon Quigley, Director of System Simulation, Altair Engineering
The automotive industry constitutes one of the largest components of the global economy and contains numerous manufacturers and suppliers who compete for market share. Performance of their products is key in providing differentiation to win customers and simulation plays a critical role in creating this differentiation.
This webinar will demonstrate an array of applications using MotionSolve for simulation and optimization in various automotive applications including vehicle dynamics, durability and closures.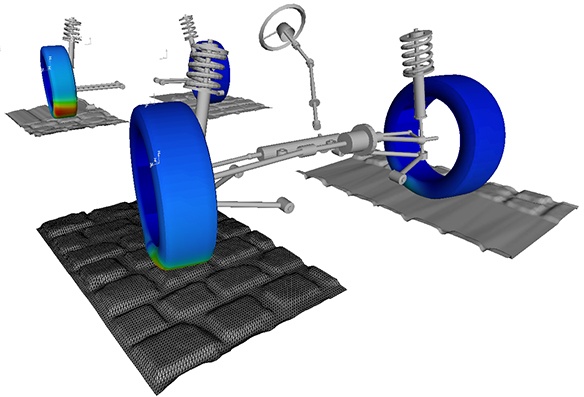 Automotive suspension design
This webinar is part of a 6-part MBD series. Click here to see full schedule.