Accelerate Your Concrete Design
The right concrete design solution is absolutely necessary for large or complex structures to reduce design time while ensuring code compliance.
S-CONCRETE quickly designs and details reinforced concrete beams, columns, and walls according to regional design codes to generate comprehensive, customizable engineering design reports.
No video selected
Select a video type in the sidebar.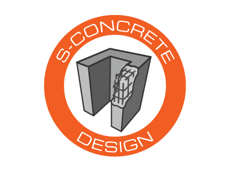 Why is S-CONCRETE the Trusted Choice for Concrete Design?
Ease of use - Become productive within hours, not days.
Trust - Maintain complete control over your design process, manually or auto-designing to code.
Speed - View immediate results as dimensions and reinforcements change and generate design reports containing numerical and graphical results.
Efficiency - Simultaneously design thousands of columns, beams, and walls.
Flexibility - S-CONCRETE integrates with any analysis solution to fit into your company's project workflow.
Concrete design solution offerings from Altair support continuous concrete beam design, reinforced concrete beam, column, and wall sections, and concrete foundation analysis and design for American, Canadian, European, British codes and soon to be released GFRP (Glass Fiber Reinforced Polymer) ACI 440 design code. GFRP reinforcement offers material advantages for structures subject to corrosion: seawalls, marine structures, bridges, or tunnels, to name a few, and also structures where magnetic interference is a concern: rooms housing MRI equipment or other electromagnetically sensitive equipment. To learn more about concrete design capabilities, click here.
Regardless of your concrete design needs: buildings, water treatment facilities, transportation infrastructure, marine structures, or anything constructed with reinforced concrete, Altair's design solutions provide time-saving and cost-effective benefits.
Ask for a free trial to see how S-CONCRETE can help your design projects.
*Free trial offer open to customers who do not already have access to S-CONCRETE licenses.