Simulate at the Speed of Design in the Oil and Gas Industry
How to Accelerate the Development Process and Save Cost
Now Available to Watch On-Demand, Just Complete the Form >>
Featuring case studies from: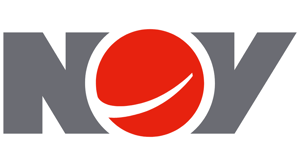 Engineers and Designers in oil and gas companies deal with highly complex products and extremely large structures that need to be safe for their workforce. Simulation has become a key part of the product development process but traditional simulation platforms can be cumbersome to use and take hours if not days to provide useful and accurate results. What if there was a solution that could give you design guidance in seconds, using fully featured CAD geometry?
We're excited to invite you a unique webinar created specifically for the oil and gas industry where we will showcase Altair SimSolid, a revolutionary structural analysis solution developed specifically for early stage product development. Through a mixture of presentations and live demonstrations, our presenters will reveal how the deployment of game-changing structural analysis solutions early in the development process, is allowing oil and gas design teams to assess product performance in seconds; enabling them to fail fast and develop a more mature design earlier, resulting in a compressed development process with reduced risk and cost.
Assess Product Performance in Seconds with No Meshing or Geometry Simplification Required
Join us and see how Altair SimSolid is being applied in the oil and gas industry today, see real case studies from NOV who are applying SimSolid on live projects to drive down the development time, risk and cost of their development programmes. Take away practical advice that you can apply to your own development process to accelerate development and reduce cost.
All attendees will get access to a free trial of SimSolid with technical support to get you started.
Attend and Learn:
See live demonstrations on a helicopter tower, pressure vessels and more

Learn how these technologies can provide you with design guidance for highly complex parts in seconds

Understand how simulation used in the concept phase can inform design decisions and minimise the cost of change
Complete the Form to Watch Recording