Free Webinar - Achieve Faster Time to Market with SimSolid

Do any of these statements sound familiar:
Our product development teams struggle to hit deadlines.
Tight deadlines cause us to make design or engineering compromises.
We lose efficiency during handoff between design, engineering, analysts, and manufacturing?
If they sounds familiar, you are not alone. In talking to the thousands of individuals and companies that are exploring SimSolid, these challenges are extremely common.
What designers, engineers, and analysts are quickly discovering is that the revolutionary, mesh free simulation tool, SimSolid can help to solve many of these challenges. SimSolid offers close to real-time simulation on even the most robust assemblies and parts.
Best of all, it is not just blazing fast, it is also incredibly accurate.
As a special bonus to this webinar, Anthony Reullier, Simulation Specialist from Renault will join us and present a number of applications of SimSolid at Renault where simulation time is being accelerated by a factor of 20!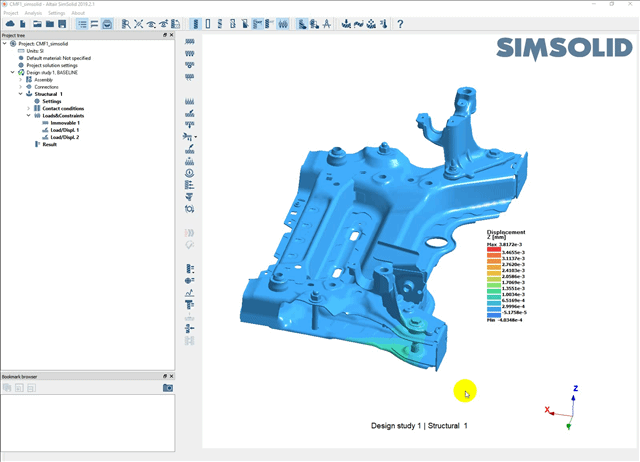 Join our webinar, in just under an hour you will learn:
How Renault has adopted SimSolid into its design process to significantly speed up design time
How to use SimSolid to gain deep design insights upfront in the design process
How to simulate directly on CAD geometry
The amazing accuracy of SimSolid compared to trusted industry tools
How to use SimSolid to run structural simulation on multiple iterations in just minutes
To learn more, fill out the form to the right to view the webinar!