Altair SimSolid has had a profound impact on the world of structural design, specifically for Architecture Engineering and Construction (AEC) companies focused on rapidly evolving and changing designs. With SimSolid, design teams can perform multiple iterations of their most complex parts and explore multiple alternatives of large assemblies at blazing speed.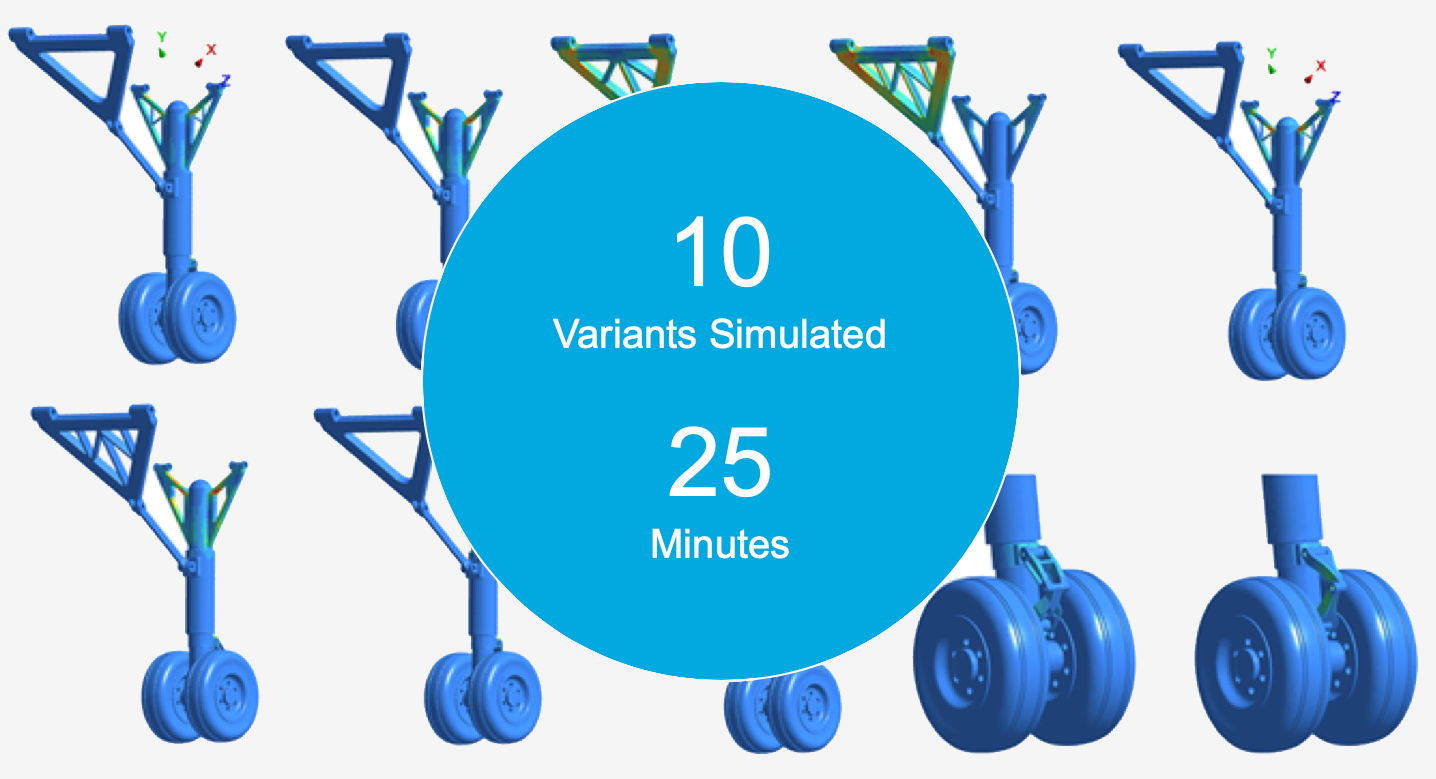 The Top 5 Reasons to Switch to Altair SimSolid
Steel Building Designs In Record Time: With no need for CAD clean-up and FEA meshing, structural engineers and façade engineers can use SimSolid to meet deadlines and avoid costly redesign cycles. SimSolid reads raw and imperfect CAD, and in minutes, can simulate and evaluate large structural models without the effort required of a classical FEM approach.

SimSolid handles any size of structural model, including those comprised of hundreds of parts and connections. SimSolid is ideal for both FEM veterans and for companies without dedicated FEA specialists that still want to perform structural analyses.



Foresee Better Alternatives In Large Structural Models:




Today, product design cycles have two crucial requirements: product performance and timely delivery. Due to immense project delivery pressures, there is often insufficient time to investigate design alternatives or new solutions.



SimSolid's ability to import and quickly solve complex CAD allow users to easily explore a large range of design alternatives to find better solutions within existing project timelines.



Nonlinearity Made Easy:

The real world is nonlinear, so understanding the nonlinear behavior of structures is critical to effective AEC design. Façade systems, however, are traditionally difficult to simulate due to their complex connections like bolts with pre-tensioning, weld lines, and the contacts and friction effects between hundreds of parts. Additionally, material non-linearities such as large deflections and plastic deformation further complicate the analysis process.

SimSolid offers all of these features in the standard solver package, making it possible to analyze these essential nonlinear effects from the beginning of the design process. And SimSolid does not require expensive hardware to deliver fast results. Complex models run in minutes on a standard laptop!



Rock Solid Math Under The Hood:

SimSolid technology is based on extensions of fundamental concepts of FEA, in particular, on the redefinition of the basic ideas of degrees of freedom (DOF). SimSolid does not use the pointwise DOF inherent in traditional FEA.

SimSolid DOF are functionals with geometric support in the form of volumes, areas, line clouds, and point clouds. This provides the ability to handle geometric imperfections as well as assembly contact imperfections, like gaps, penetrations, and ragged contact areas.
SimSolid's accuracy has been independently validated by NAFEMS: View the article here


Altair: Your Technology Partner :

With a global team of experts with deep technical expertise and AEC industry experience, Altair's mission is not only to deliver innovative software, but to also help our customers effectively deploy these solutions into their existing development processes. Altair is the industry leader in customer support and engineering consultancy, working individually with clients to help optimize and automate workflows and ensure seamless technology adoption.



SimSolid is helping leading companies gain a competitive advantage by empowering their designers and engineers to be more productive. Fill out the form to the right to try SimSolid yourself and experience how you and your team can simulate at the speed of design.