Free Validation Guide
When first mentioning SimSolid and what it does, it is often met with serious skepticism. While we certainly understand this standpoint, we can confidently say that SimSolid has been extensively tested by both Altair and outside companies/users in a variety of industries.
One such third party user, Dr. Richard King, spent extensive time producing an extremely detailed validation manual for Altair SimSolid. You can see the abstract below and download the guide completely free by filling out the form to the right!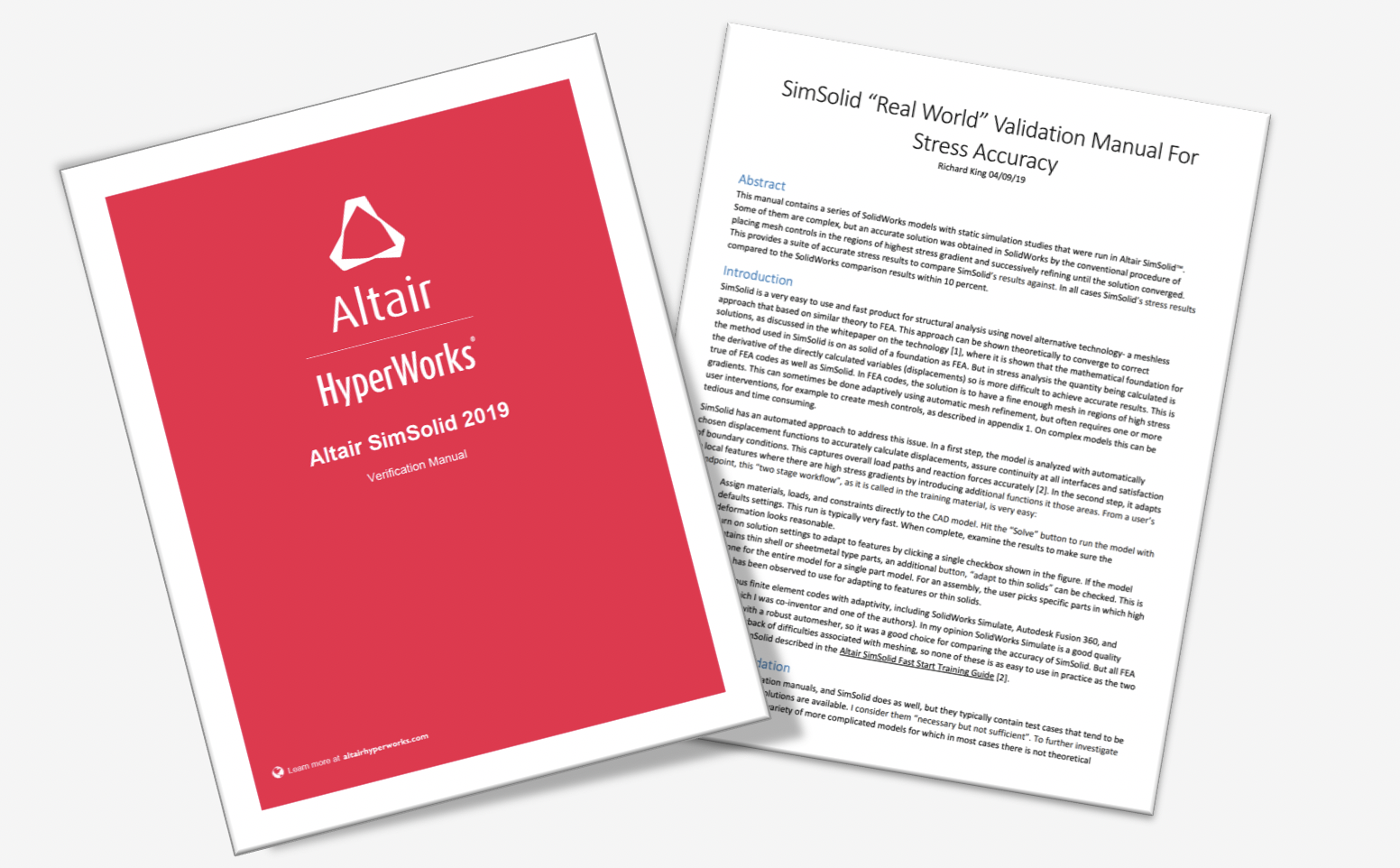 Abstract
This manual contains a series of SolidWorks models with static simulation studies that were run in Altair SimSolid™. Some of them are complex, but an accurate solution was obtained in SolidWorks by the conventional procedure of placing mesh controls in the regions of highest stress gradient and successively refining until the solution converged. This provides a suite of accurate stress results to compare SimSolid's results against. In all cases SimSolid's stress results compared to the SolidWorks comparison results within 10 percent.