Simulation for Pharma Manufacturing - Expert Talks
Webinar Series | Now Available On-Demand
Join our technical webinar series featuring scientists and researchers in the pharma industry and learn how they use particle simulation with Altair® EDEM™ software to optimise solid dose manufacturing processes.
Powered by the Discrete Element Method (DEM), EDEM accurately simulates and analyzes the behavior of powders, tablets and capsules, and other particulates. It can provide key insight into operations and processes otherwise difficult or impossible to obtain using experiments alone.
Leading pharmaceutical manufacturers are using this simulation technology to increase process efficiency and capability, improve product quality, reduce prototyping costs, and get products to market quicker.
Each webinar will focus on a specific manufacturing process from wet granulation, blending, die filling, to tablet compaction, and more.
Who should attend?
Engineers, scientists and researchers involved in the drug product manufacturing process.
Duration:
Each webinar will be 1 hour long and include a live Q&A with our guest speaker
Webinars Topics and Schedule
A DEM Study of Wet Granulation in a Twin Screw Granulator
Available On-Demand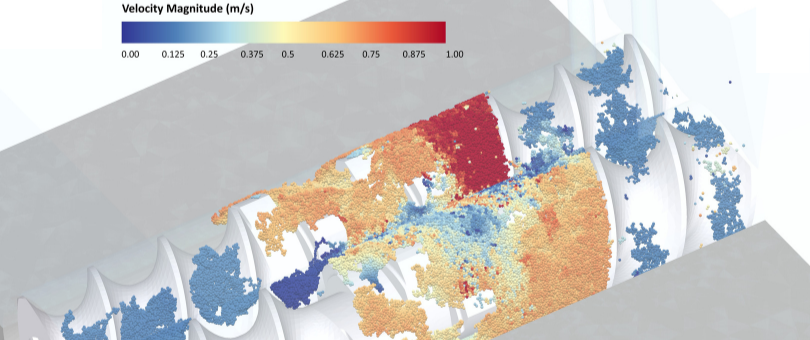 With twin screw granulation becoming a popularly employed method of wet granulation, an in-depth understanding of particle enlargement in the granulating process is necessary in order to improve the quality of the final product without the need for large-scale physical Design-of-Experiment studies.
Featuring Dr. John Paul Morrissey, Research Associate at the University of Edinburgh, this webinar will discuss how the Discrete Element Method can be applied to model and provide key insight into the wet granulation process.
WATCH RECORDING
Continuous Pharmaceutical Powder Mixing Process Modeling
Available On-Demand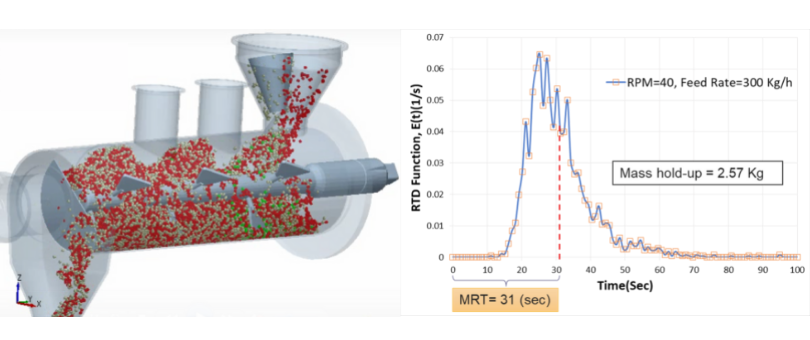 Continuous manufacturing (CM) of oral drug products can deliver high quality oral solid dose products, with greater flexibility and at a reduced cost of supply.

Featuring Peyman Aminpour, R&D Scientist at Thermo Fischer Scientific, this webinar will explain how the Discrete Element Method was used to simulate a commercial continuous blender and evaluate the effects of critical process parameters (CPPs) including impeller rotation rate, feed flow rate, and relationship with material properties on the blender performance.
WATCH RECORDING
Using Machine Learning and Simulation for the Optimization of Industrial Bulk Handling Processes – a Case Study on Bin Blending
Available On-Demand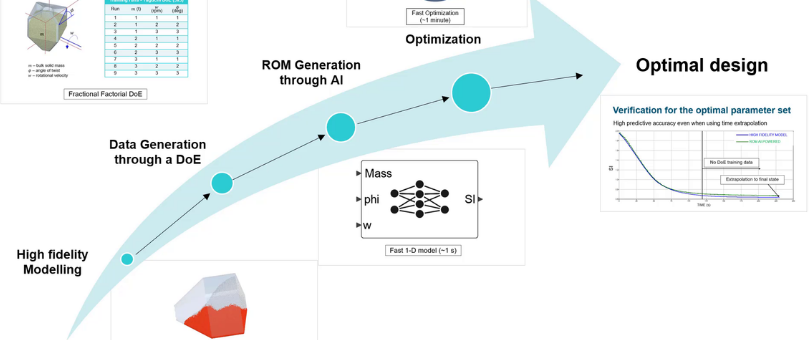 In this webinar, Stefan Pantaleev, Senior Application Engineer at Altair, will present an efficient virtual optimization methodology for industrial bulk handling processes, which combines discrete element modelling, design of experiments, machine learning and optimization methods in the Altair portfolio of tools to significantly reduce the computational expense of optimization relative to a purely simulation driven approach.
WATCH RECORDING
Speakers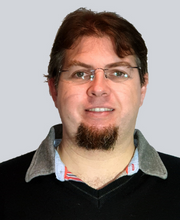 Dr. John Paul Morrissey
Research Associate
The University of Edinburgh
Dr J.P. Morrissey is a research associate specialising in particulate mechanics and the Discrete Element Method (DEM) at the University of Edinburgh, Scotland, UK where he is a member of the Granular Mechanics & Industrial Infrastructure research group within the School of Engineering. His research interests include both experimental and computational methods. He has worked on a wide range of topics including the development of both the Edinburgh Powder Tester and the Freeman Uniaxial Powder Tester.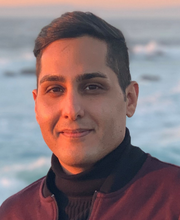 Peyman Aminpour
R&D Scientist
Thermo Fischer Scientific
Peyman is a particle process engineer with experience on the application of physics-based, mechanistic, computational and experimental methods to better understand, control, develop and improve pharmaceutical manufacturing processes. In his role as a scientist at Thermo Fisher Scientific, he is involved in modeling and understanding of unit operations for the manufacture of oral solid dosage forms, optimization and scale-up studies, statistical analysis, process modeling, and tech-transfer projects.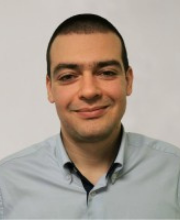 Stefan Pantaleev
Senior Application Engineer
Altair
Stefan obtained an MEng degree from the University of Edinburgh in 2015 with a thesis on the Discrete Element Method (DEM) modelling of wet powder mixing. He spent the next 4 years as a post-graduate researcher at the University of Edinburgh, focusing on experimental powder flowability characterisation and numerical modelling of powder storage systems with the Finite Element Method (FEM). Stefan joined Altair EDEM in 2019 as a consulting engineer specialising in DEM modelling of fine particulate solids such as powders and soils.
EDEM modelling revealed the complex effects of process operational parameters in a seemingly simple process and helped us support process optimization without costly and time-consuming physical testing.
Project Manager at a Global Healthcare Company