On-Demand Webinar
How To Achieve Optimized Trading Analytics
The ability to analyze and visualize opportunities and risk in real-time is a major advantage for firms engaged in electronic or high frequency trading. Successful traders, salespeople, and desk managers working in front office environments can leverage technology to deliver better alpha and value to their clients while staying in control of their risk and compliant with internal controls and regulatory requirements.
On the buy-side, real-time visual analytics helps portfolio managers formulate new strategies for assessing performance and risk.
On the sell-side, the same tools enable traders and managers to monitor and analyze all aspects of risk throughout the trading day across every asset classes.
In this webinar, we discuss the benefits of analyzing intraday trading risk and performance, the downsides of waiting for end-of-day reports, and the challenges associated with building and using risk compliance dashboards that traders and compliance managers can use effectively to inform trading decisions. We also demonstrate methods for code-free development of sophisticated real-time analytics systems that can be customized to fit the unique requirements of a firm, desk, or trader.
We examine:
Problems associated with waiting for end-of-day reports

Benefits of intraday monitoring and enabling traders to respond quickly to compliance issues

Statistical tools available to process and analyze volatility on-the-fly based on real-time trading data and market data feeds

Connecting to disparate data sources, including message buses, time series historical data sets, and other data sources

Building portfolio and risk analytics applications and visual user interfaces

Conducting in depth analysis of real-time market and risk data to find trends, cluster, and anomalies

Developing responses to compliance threats and backtesting possible responses against recent trading and market data
Target Audience:
Trading operations managers

Traders

Risk and compliance officers

Portfolio managers

IT professionals supporting execution, risk and compliance systems
Presenters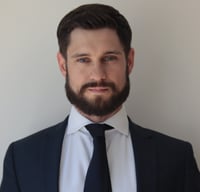 Aurélien Decros, Solution ArchitectAltair Data Analytics
Aurélien works directly with clients and partners to specify and implement Panopticon Streaming Analytics. He worked for seven years as a data and analytics consultant for global investment banks and asset managers before joining Altair, with a focus on delivering Big Data and data visualization implementations. He holds an Master of Science degree in Networking Technologies from Telecom Sud-Paris and Aalto University.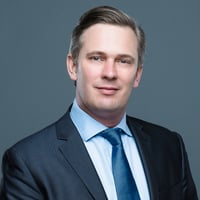 Hugues de Grandmaison, Outside Sales Representative
Altair Data Analytics
Hugues de Grandmaison has over 20 years of experience working with the biggest financial firms in Europe through senior positions with Bloomberg, Thomson Reuters (now Refinitiv), and S&P Capital IQ. He has deep knowledge of how portfolio and risk management systems function and is now engaged in developing the market for Altair's data analytics solutions within the capital markets industry. He holds a Masters in Finance and International Strategies from the Neoma Business School in Rouen, France.