Advances in Virtual Drive Testing and Wireless Network Design
Altair is the developer of leading and widely-used electromagnetic simulation solutions including for antenna design and placement with Altair FekoTM, and wireless propagation modelling and radio network planning with Altair WinPropTM. With applications ranging from satellite to terrestrial, from rural via urban to indoor/tunnel radio links, WinProp's innovative wave propagation models combine accuracy with short computation time and are available also under API for integration into other software tools
This webinar series will show key applications in Automotive, Railway, and Telecom industries like radar sensor and installed antenna performance analysis by virtual-drive tests, the wireless network design for railway scenarios including tunnels and metro stations, and radio coverage planning for heterogeneous wireless networks including 5G.
Automotive Virtual Drive Testing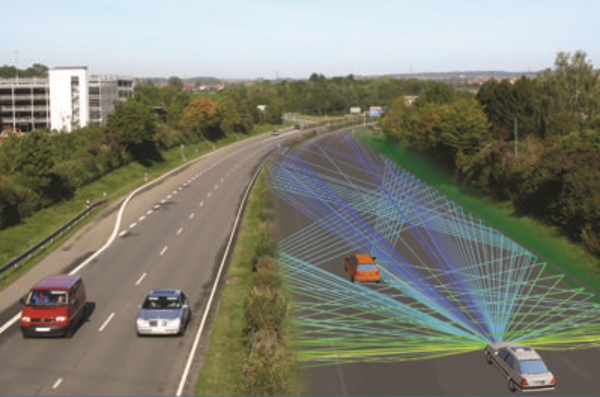 Virtual Drive Test for ADAS Radar Sensors and Communication Antennas
Cars have started being developed to save lives by talking to each other and to the infrastructure around them using communication antennas in a connected car concept. The automotive evolution towards the autonomous driving includes also ADAS radar sensors to be aware of surrounding obstacles. Both radar sensors and installed car antennas can be efficiently evaluated using virtual-drive tests in WinProp.
This webinar will show how Altair WinProp considers the full environment including buildings, cars, street objects in order to get accurate representations of the radio waves impinging on the installed car antennas and the multipath radar channels including reflections, diffractions and scattered contributions. For the efficient analysis the car objects can be also replaced by their corresponding radar cross sections (pre-calculated in Feko). Thus allowing the realistic and fully reproducible evaluations of different options for the antennas and sensors including their integration and configuration.
Watch the Recording
Railway Network Design
Thursday April 25, 10 a.m. EDT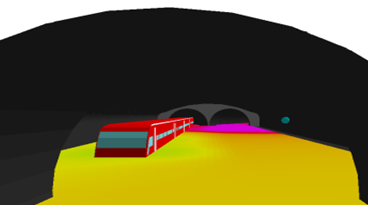 Wireless Network Design for Railway Scenarios, Including Tunnels and Metro Stations
Key challenges for train/metro operators are increasing traffic volumes, ensuring passengers safety and security during their journey, as well as providing real time multimedia information and access to social networks in stations and tunnels. To meet these requirements various broadband telecommunication networks based on WiFi, GSM-R, LTE need to be put in place.
This webinar will show how WinProp is used for the wireless network design and deployment in various railway scenarios including tunnels and metro stations, inside train wagons, as well as along railway tracks. Both antennas and leaky feeder cables can be deployed in the 3D environment of the station/tunnel scenario including the train.
Register for Webinar
Coverage Planning for Telecom
Tuesday June 4th, 10 a.m. EDT
Radio Coverage Planning for Heterogeneous Wireless Networks, Including 5G
Heterogeneous wireless networks combine outdoor macro- and micro-cells as well as indoor pico- and femto-cells. By exploiting cellular and WiFi standards the growing demand for enhanced mobile broadband in various environments shall be served. New use cases, the usage of higher frequency bands and new antenna techniques have significantly increased the need for radio propagation modelling and network planning simulation.
WinProp offers highly accurate and fast wave propagation models as well as radio network planning modules for almost every standard (cellular incl. 5G, LTE, WiFi, broadcasting, TETRA, etc.). Based on this WinProp is ideally suited for the radio coverage planning in arbitrary scenarios, the network roll-out and optimization, the comparison of deployment concepts, the evaluation of installed antenna performance, the co-existence analysis of radio networks and for IoT deployments.
This webinar will give an overview of WinProp's capabilities for the radio planning with real use cases showing the performance of WinProp in topographical, built-up, industrial, and indoor scenarios including live demonstrations at the end.
Register for Webinar