Accelerate Your Design Process -
Altair at Euroguss 2022
Visit Altair in hall 8 at booth 8-425
Casting simulation has never been so easy!
Visit the Altair booth at EUROGUSS 2022 and discover how to design better casting parts in less time. Find answers to questions such as:
How can I create a first concept design for cast parts?
How can I reduce the effort for preparing quotes?
How can I improve the quality of cast components and increase the ROI?
How can I ensure manufacturing feasibility early in the design process?
Modern casting parts are complex. But complexity is also an opportunity for innovative solutions. Our comprehensive, open-architecture solutions for data analytics & AI, computer-aided engineering (CAE), and high-performance computing (HPC) enable the design and optimization of high-performance, innovative, and sustainable products and processes in an increasingly connected world.
Casting Simulation Saves Time: Fast, Simple, Precise, and Cost-Efficient.
Altair® Inspire™ Cast is a fast, easy, accurate, and affordable casting simulation environment focused on creating high quality components with increased profitability through a highly intuitive user experience.
It is the only tool that caters to beginners and experts alike, from product designers to foundry engineers. Right from early design phase, users can visualize typical casting defects such as air entrapment, shrinkage porosity, cold shuts, or mold degradation and rectifies them avoiding costly downstream corrections.
Guided process templates offer five easy steps to simulate gravity die, gravity sand, investment, high pressure, low pressure die casting, and tilt pouring. Inspire Cast's innovative experience enables users to increase product quality and design better products with a few hours of training.
Ask the experts! | Hall 8, Booth 8-425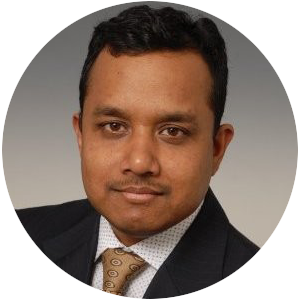 Dr. Santhanu Jana
Manager Global Technical Team
He manages the technical support and promotes manufacturing solutions of Altair, globally. He is an expert for casting simulation and known for his papers on casting processes and work on lightweight design, topology optimization and manufacturability with Inspire.

Schedule a meeting!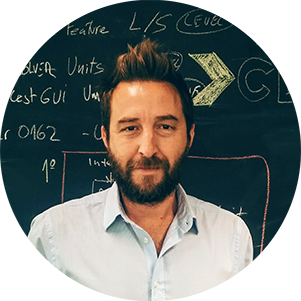 Martin Solina
VP, Inspire Manufacturing Solutions
He is the creator of Click2Cast, a concept in manufacturing simulation to enable foundrymen without any CAE and CAD knowledge to perform filling and solidification simulation for the casting process. Using this as foundation and applying the Simulation-Driven design Concept he is now managing the development of Altair Inspire Cast.

Schedule a meeting!