Virtual Prototypes for the machine-building industry
How digital twins address mechatronic challenges
Today's machine builders are creating products that are increasingly intelligent to differentiate them in a crowded marketplace and to meet the production demands of their clients. This shift is facilitated by highly accurate machine simulation technologies which can allow companies to test concepts, tune productivity limits, take advantage of predictive maintenance capabilities and more.
"With virtual prototypes you can reduce cycle times, improve vibration behavior and machine dynamics and increase customer satisfaction with on-time delivery and commissioning!"
Altair's simulation solutions for machine builders enable optimization of the complete machine model through accurate 3D simulation of machinery elements, dynamic simulation of components and drives, a system view of the control system, and their interaction through straightforward co-simulation.
Machine engineering software for numerical simulation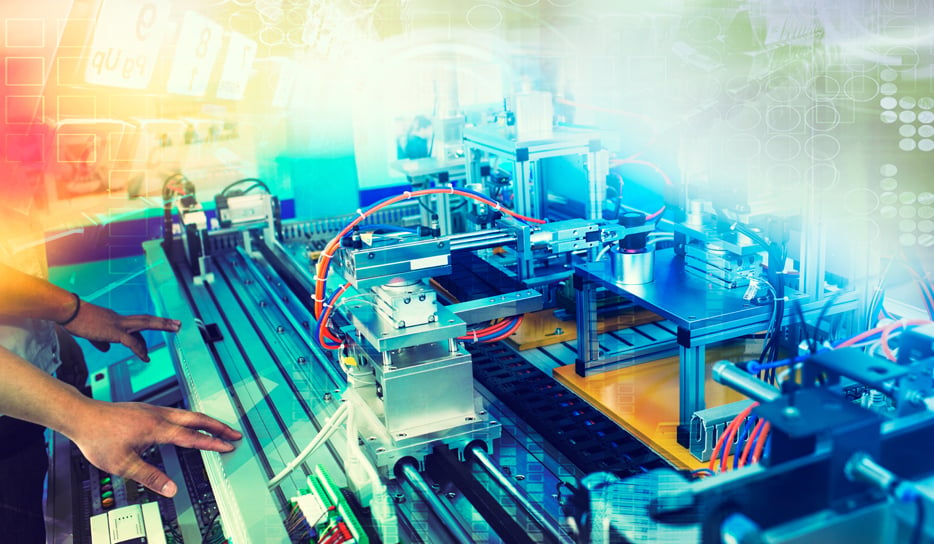 Quality in the Development Process
Increase customer satisfaction with optimized processes, on-time delivery and rapid commissioning.
With simulations solutions from Altair, you can increase product quality through more accurate and predictive virtual models, enabling the identification of cause-effect relationships and load determination in the simulation model.
Create synergies through closer cooperation with the help of straightforward linkage of mechatronic sub-models to a machine simulation of the overall system.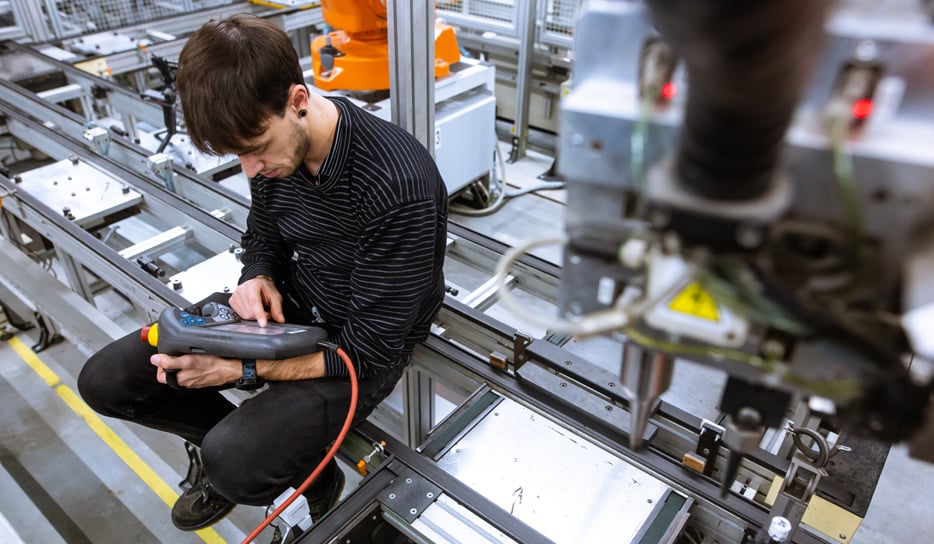 Technical Risk Reduction
Reduce risks in development, commissioning and operation by safeguarding changes at an early development stage.
Reduce technical risks in your contracts with 3D simulation and System-of-Systems considerations.
Through a consistent understanding of the overall system thanks to easy-to-use connections between the models of mechanical design, drive development and control technology, you can achieve higher cycle rates without sacrificing quality or reliability.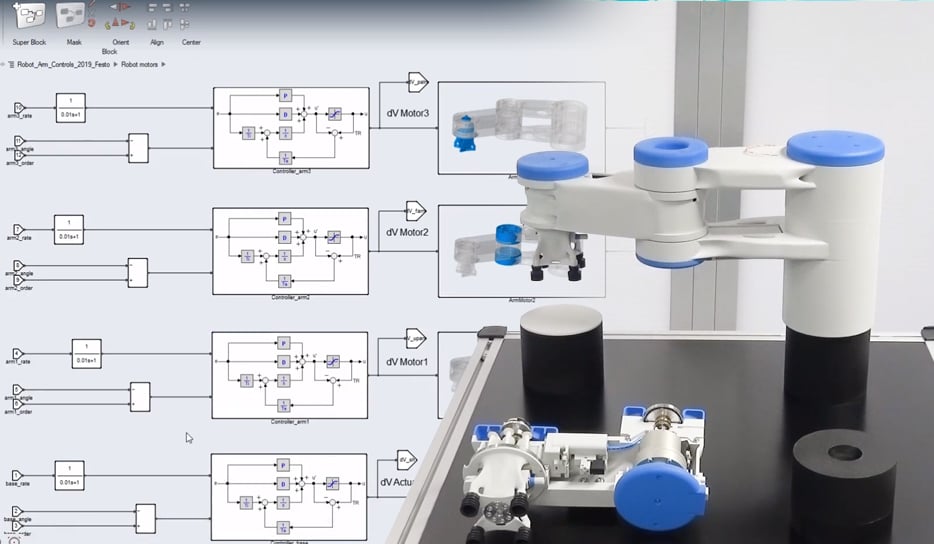 Closer to reality
Create more accurate and comprehensible simulation results for component and process optimization.
Create more accurate 3D simulations of machine elements for load determination for drive and control, then optimize their interaction to enhance machine operation and minimize downtime.
Vibration problems can be represented and eliminated comprehensively, drives can be designed process-dependent, control concepts can be laid out and control parameters can be optimized.
Applying Digital Twin technology drives system understanding for better design, higher operational efficiency and reduced implementation risks!

The project shows, how virtual development methods can help to realize complex individual products and make them more profitable!

Thomas Van Glabeke - MX3D, Project Lead MX3D
Improve Product Performance and Reliability with a Digital Twin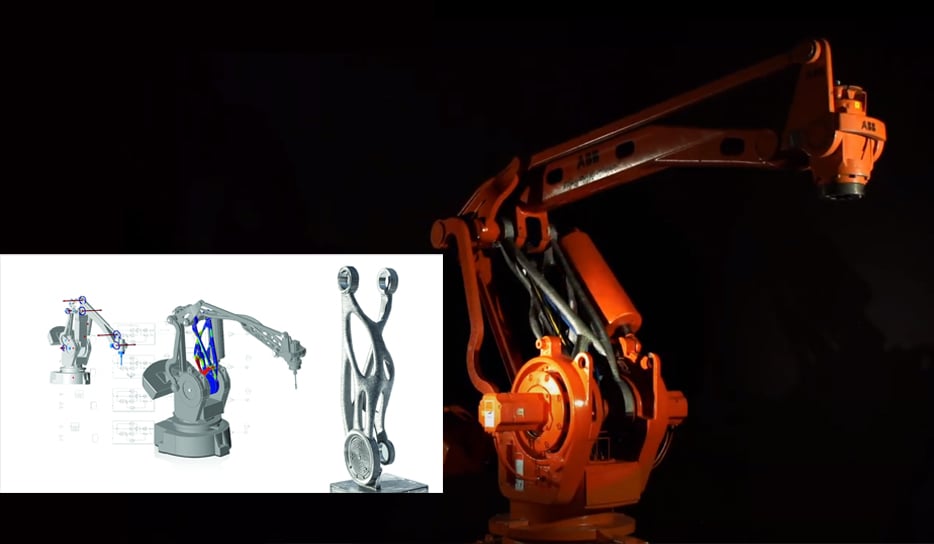 Component Optimization
Learn how MX3D determines the load identification for the customization of an industrial robot with a digital twin and how it ensures operation with virtual commissioning.
Optimization goals:
Minimize weight and energy consumption

Improve precision

Minimize machine vibrations and improve dynamic performance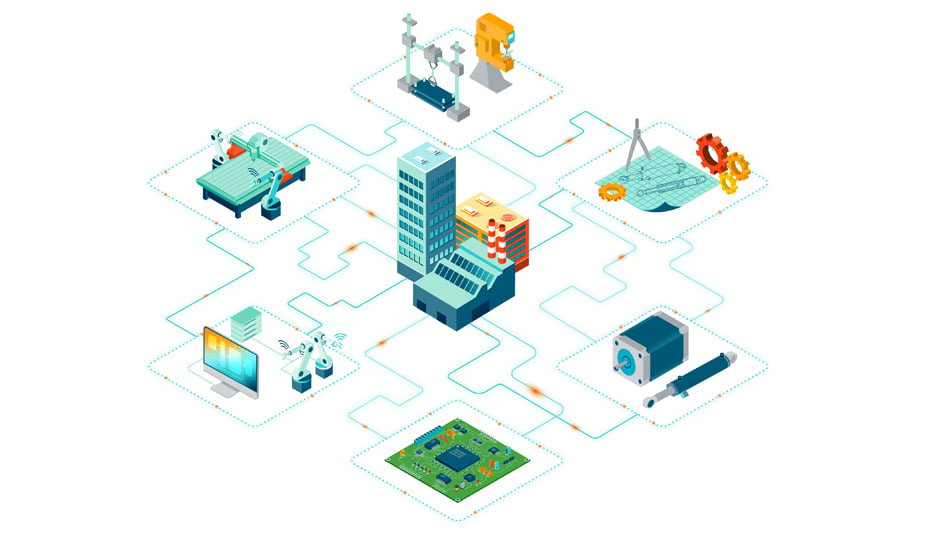 Organizational Optimization
Create synergies with Model Based Engineering and closer cooperation in development by linking mechatronic disciplines into one system. Our experts are happy to guide you.
Optimization goals:
Increase product quality and reliability

Increase customer satisfaction with on-time delivery and commissioning

Identify and optimize causal relationships in the overall model.
Process Optimization
See how you can optimize the speed and precision of a CNC milling machine with system simulation solutions from Altair.
Optimization goals:
Improve cycle time to maximize output without compromising reliability

Improve accuracy across the entire system

Test new concepts and optimize control parameters
Executive Summary: As a development partner, we have been supporting and assisting our customers for over 30 years in all questions concerning preparation, planning and implementation of CAE software.
Our experience for your success. Altair as your partner: