Impressive Improvements that will Optimize ROI
Improved performance for all pre-processing and post-processing workflows. Long-term and new users are extremely excited by the productivity gains HyperMesh offers, noting a decrease in clicks by factors of 2 - 10 and time savings of 15 - 70 percent.

Accelerated learning curve thanks to a unified user experience with embedded workflow help that is easy to learn for efficient adoption.

Thoughtfully integrated design, concept, and optimization workflows augmented by automation, artificial intelligence, and machine learning.

Enhanced collaboration and deep integration with CAD via libraries of parts, subsystems, and materials.

Cohesive and unified user experience across all Altair HyperWorks platform, regardless of where your journey begins, continues, and ends, in one location and available under Altair's units-based subscription licensing model.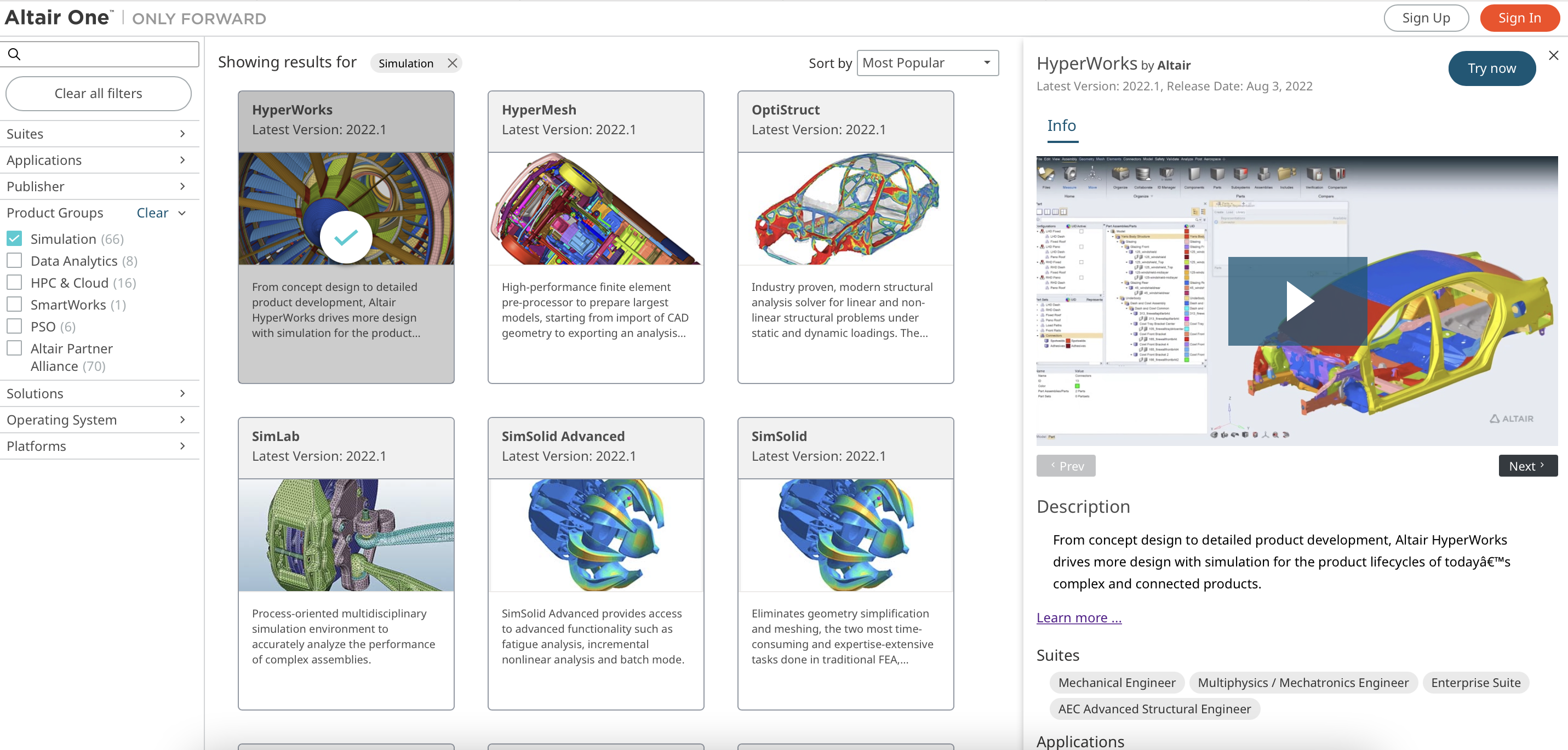 What does the new HyperMesh mean for you?
In all versions of Simulation 2022, legacy HyperMesh and the new HyperMesh experience are available.
Starting from version 2023.0, legacy desktop products will be put into maintenance mode without any enhancements. In order to help manage your organization's transition timelines at a comfortable pace, you will be given the option to install the 2022.3 legacy version of HyperMesh along with the latest hotfix patches with the master installer for 2023.0. Altair will continue to support the 2022.3 legacy version of HyperMesh as long as it is needed to ensure a successful migration to new HyperMesh.